Phuket luxury villas for every taste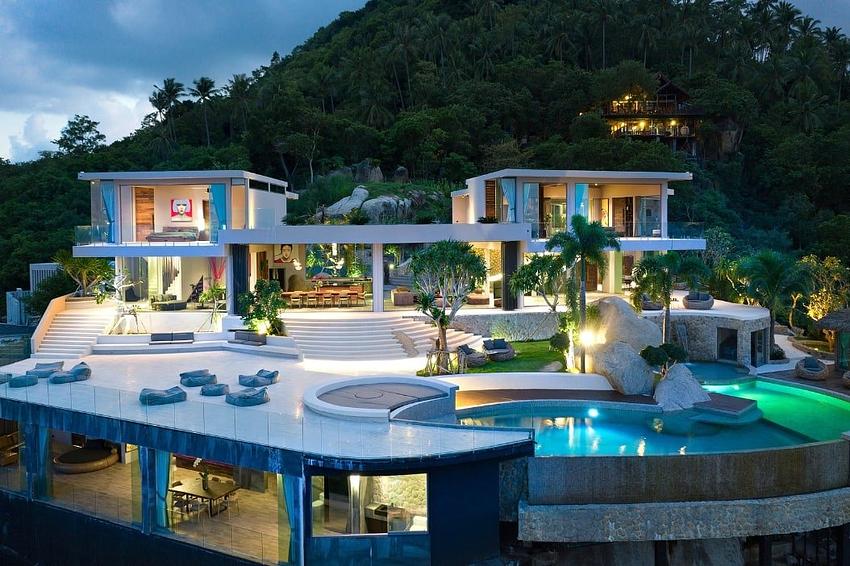 For years, Phuket has been attracting millions of visitors from all over the world due to its soft and pleasant climate and lovely beaches through the entire year. Especially the island is visited by many foreigners in Christmas and New Year's holidays, everyone is in a hurry to book his place under the sun while dead of winter is spiking.
The insular climate allows relaxing and, of course, renting any property all year round, this trait has made this holiday center one of the most visited island in Asia. 
If you have made a decision to spend your vacations in this miracle resort, it is absolutely evident that renting one of Phuket luxury villas is much more profitable that booking a room in hotel both in terms of finances and convenience. In addition to acceptable rates, leasing a secluded luxury villa in Phuket you do not need to pursue a passing whim of neighbors or staffs. You will avoid night scandals of drunk tourists and maids or other staffs will not be able to bother you without any necessity. You don't have to wake up at this ungodly hour and to stand in a queue in the restaurant just to take a plate of salad or a cup of coffee.
Imagine you land off, your private driver is waiting for you in the airport hall – the majority of luxury villas in Phuket provide a customer with a private transfer in and out – you sit in a comfortable car and enjoy nice views going to the elite villa where everything has been prepared for having unforgettable time here. It's up to you to stay there alone and invite your friends to share your joyous days in paradise. Rented real estate in Phuket significantly increases the quality of your holidays and in many cases it occurs even to save money.
Early booking is a very important thing that should be taken in consideration when you plan to have a rest in Phuket because it will help you to choose exactly the property you want and dream. Almost all optimal options of Phuket luxury villas are bought up by the peak season. In high season, luxury villas in Phuket are in a great demand and are sold like hot cakes. So don't forget to pick up and book the villa of your dream in advance, at least 1.5-2 months before the date of your arrival. Then you will have a good chance to spend your vacation as you wish. 
PhuketRentHouse is a well-known real estate company on this wonderful island specialized in renting and selling of all types of real estate, included the best luxury villas in Phuket that are suitable for every taste.
Got any questions left?
Feel free to ask!