About Phuket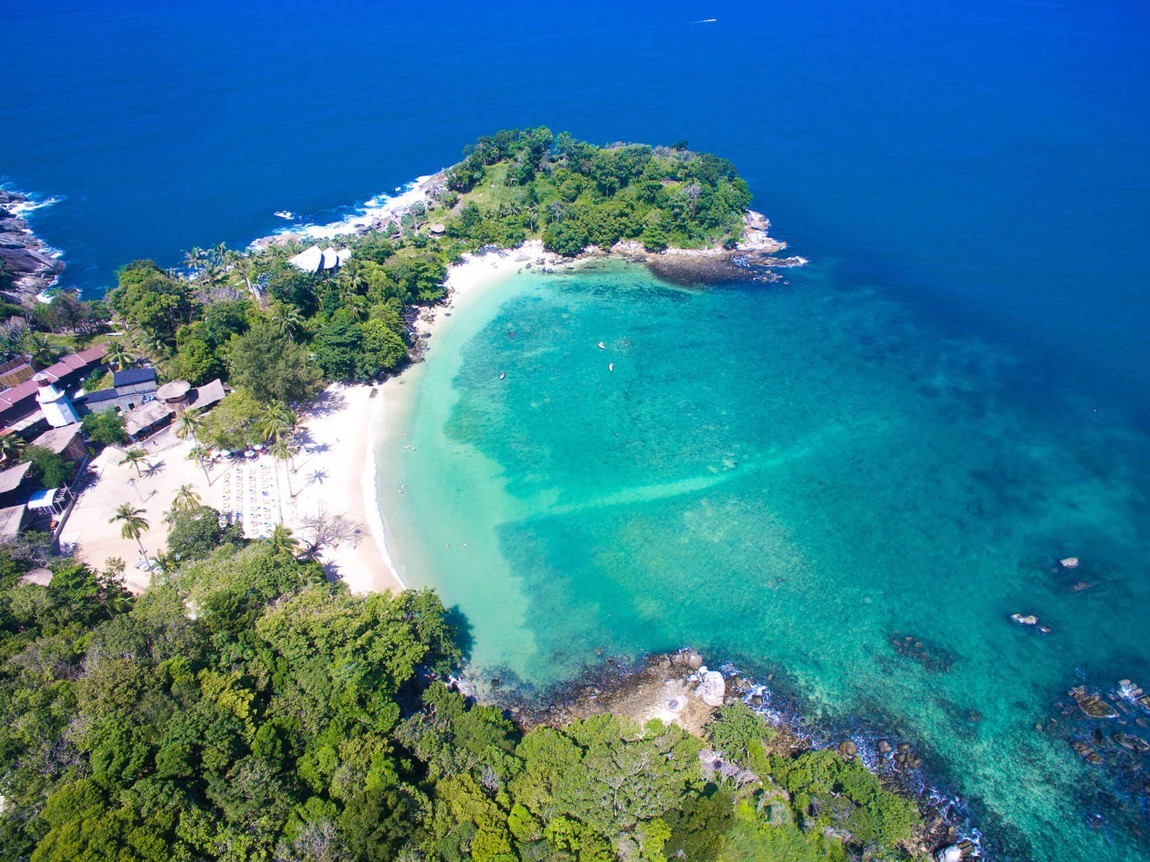 Picturesque landscapes, a gentle breeze softly rustling through swaying palm leaves, a scent of the sea, a fragrancy of tropical plants, beautiful sunsets as well as amazing sunrises make your eyes happy, mind calm and body relaxed. Phuket has everything for the both perfect vacation together with a sweet life. Magnificent nature surrounds this glorious island. Its outstanding beaches leave you breathless. It is certainly that place you have seen in your dream. Take a look at our Phuket Property Buyer's Guide and Phuket Location Guide for further information.
Why should I choose this gorgeous island?
Phuket remains to be one of the best islands in the entire Southeast Asias both for vacation and living. Recently, a great number of foreign tourists decide to purchase private property in Phuket. Actually it is not surprising as buying housing on the like-paradise island is a safe and reliable investment. In addition, these natural and climatic conditions combined with such positive aspects as a high standard of living, a huge number of different social programs, a high level of education in various international kindergartens, schools and academies, well-developed infrastructure make Phuket very attractive for visitors and investors.
Thailand is a Buddhist country, but I am not. Is it a problem?
No, no, no! Phuket is a multi-national and multi-confessional region. It is known for its hospitality, tolerance and welcoming atmosphere. You are guaranteed to feel comfortable and convenient here. Of course, a significant number of locals professes Buddhist, but there are also many representatives of Islam, Christianity, Hinduism, Heathenism and overwhelming number of different local beliefs there. Many mosques, churches, temples, wats and shrine are built in every part of Phuket, so you can easily get them. By the way, if you are an atheist, it is not a problem at all for people who stay here. The main point of local philosophy is that everyone has his own right to choose and no one is able to judge your way.
What's about the climate?
Phuket is the perfect spot for people who value a relatively stable and predictable climate. It is tropical, warm and humid, influenced by the monsoon but it is almost stagnant during the whole year. It is not marked by sharp contrasts so the island is especially suited to those who suffer from diabetes, arthritis, strokes, heart attacks and high blood pressure. Two seasons are divided in Phuket climate, they are rainy season and dry season. The rainy season lasts through May-June-July- August-September-October and the first decade of November, but don't be afraid with it because it doesn't mean you will face nonstop heavy downpours during the months. Typically, it is a short rain which happens at night. The rest of the time, it is a fine, sunny and comfortable weather suited to the both old and young.
Peculiarities of geography
Phuket is the greatest island that you can visit in Thailand. It is located in the Indian Ocean. It's understandably the most popular travel and vacation destination among visitors from all over the world. Phuket is connected to the mainland by a very famous bridge over 600 meters in length. The island covers an area of about 543 square kilometers and surrounded by thousands of wonderful islands through with Phuket is called as "The Pearl of Asia".
Is it boring living in Phuket?
You will not feel bored here because there are many things to do on Phuket. Vivid entertainments, and activities are waiting for you. Just take a look at the brief list of various amusements:
Shopping
Nightlife
Watersports
Scuba diving
Snorkeling
Swimming
Diving
Windsurfing
Sailing and Yachting
Deep Sea Fishing
Sea Canoeing
Elephant riding

Muay Thai training (Thai-boxing)
Mountain Biking
Jungle Trekking
Horse Riding
Go-karting
Bungy jump
Paintball
Surfing
Health Spa's
Theme Park's
Cooking classes
Meditation/Yoga
Nightlife
Many people mistakenly believe that Patong is the only place for having a vibrant nightlife. The truth is that Patong is the hugest region of exciting nightlife of the island but not the only. An enormous amount of stylish clubs, pubs, discos and beach-clubs is open for you in almost each corner of Phuket. Many celebrities also appreciate the local nightlife and visit many cool bars with great pleasure.
Beaches
Mai Khao (Sai Kaew) – are two beaches in the north which are the heart of peaceful surroundings, ideally suited to relax away from everyday stress.
Nai Thorn and Nai Yang – are two extremely remote spots located in the territory of Sirinat National Park
Bang Thao (Laguna Beach) – is a place of luxury properties and one of the longest beaches in Phuket.
Surin – has plenty of different attractions as well-nature, food, and more.
Kamala Beach – is associated with the utmost in luxury, privacy and unmatched beachfront living.
Kalim Beach - is a truly beautiful and peaceful location a couple of minutes away from Patong.
Patong Beach - the largest beach resort, known for its nightlife.
Karon and Karon Noi Beaches – are the mix of amazing Kata and sleepless Patong.
Kata Yai and Kata Noi Beaches – is an ideal place for family holidays.
Nai Han and Ao Sen – is a calm beach in the southern coast with splendid viewpoints.
Ya Nui Beach - is a place of retirement.
Rawai, Mittraphap and Laem Ka – is the point of the finest and fresh seafood.
Cape Panwa – is far away from noises of daily life, you can stay alone with the nature.
Islands
Ko Bon

 

- is located just ten minutes away from the southern coast of Phuket, a lovely place to relax.
Ko Hae

 

(Coral Island) - is about fifteen minutes away from Phuket, available for swimming and snorkeling all year round.
Ko Lon

 

- is also called as "Lonely Island", there are no crowds of tourists and various nightlife. Practically fishermen and their families inhabit here. Anyway it is a perfect place for relaxing and peaceful vacation.
Ko Mai Thon

 

- is a quiet small island in the southeast of Phuket, it attracts by its tropical nature, white sandy beaches and incredible atmosphere of calm.
Ko Maphrao

 

is known as "Coconut Island" because it has a shape of coconut, it is hidden away near Phuket and makes people come here because of the beautiful mangrove forests. The island is so small that it is possible to get around on foot.
Ko Racha

 

(Ko Raya) - is named as the Similan Islands in miniature, very popular among professional divers and fans of snorkeling.
Ko Sirey

 

(Ko Si Le) - is the home of sea gypsies, you can buy pearl jewelries at the cheapest price.
Ko Yao

 

- is the largest island of the archipelago, known as the place where one of the part of "James Bond" was shot.