Medicine in Phuket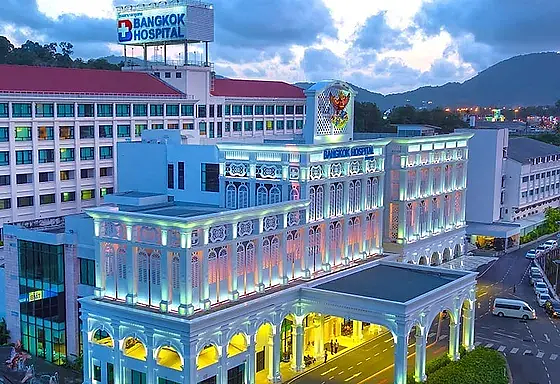 Many buyers of real estate in Phuket - especially those who are planning to move to permanent residence, are concerned about issues related to health care in this country, so in this article, we decided to collect all the relevant information.
Every year Phuket is visited not only by tourists, but also by foreigners who buy real estate here and, in this regard, often move here for permanent residence with the whole family. Even the period of the pandemic did not reduce the number of people wishing to move to Phuket. Therefore, medicine in this country is of increasing interest among people.
Medicine in Phuket can be called one of the most affordable and at the same time one of the most effective in the entire Asian market. People come to Phuket not only for recreation but also for various medical services. Example medical tourism, each year more popular, but more on that below.
Here you can often find citizens of Australia, Europe, and the United States who come here to provide dental services. And the total amount from the flight and treatment is lower than at their home.
An important factor is that many residents of the island, and even more so doctors, speak English, many hospitals provide translation services. This point is often decisive for many foreigners since the ability to be in a dialogue that is fully understandable to outside parties can greatly influence the successful initial outcome of treatment. At the same time, a significant part of doctors working in Phuket received education abroad.
The country has the first Asian hospital to be ISO 9001 certified and JCI accredited. Today, there are 470 private clinics in Thailand, 64 of them are JCL accredited, which is three times more than in Singapore.
* JCL is the world standard in healthcare.
Paid medicine
If you go to a hospital without an insurance policy, the cost of services can be quite high. This mainly applies to complex operations, fractures, etc.
Therefore, if you want to avoid unnecessary problems, you should take care of insurance. This is very convenient if you plan to be in Thailand permanently.
The cost of insurance starts at 15,000 Baht for an annual service.
What should you pay attention to?
Coverage amount
Inpatient and outpatient treatment
Insurance policy validity period
If you need hospital assistance, you simply call your insurance company and they will refer you to the hospital you need where you need treatment.
If hospitals are initially indicated in the insurance, you can arrive without a call, and then the medical personnel themselves will contact the insurance company.
Travel insurance
As a rule, they cover all emergencies, and the cost is much lower.
Insurance can be obtained both in your country and in Thailand.
Phuket medical tourism
In recent years, this type of tourism has become more and more popular. Hospitals in Phuket have a wide range of medical services, from simple cosmetic/plastic surgeries to diagnostic programs, cardiac surgery, infertility treatment, ophthalmology, and eye surgery, to name but a few.
In order to come to Phuket for the purpose of medical tourism, you need to contact one of the hospitals, choose the treatment you want to receive, and pay for the services.
* For medical tourism, you can apply for a special medical visa.
If you have any questions, write to us and we will help you choose a hospital and find a property for you!
Got any questions left?
Feel free to ask!