How a Sea-View Can Enrich Your Heart and Wallet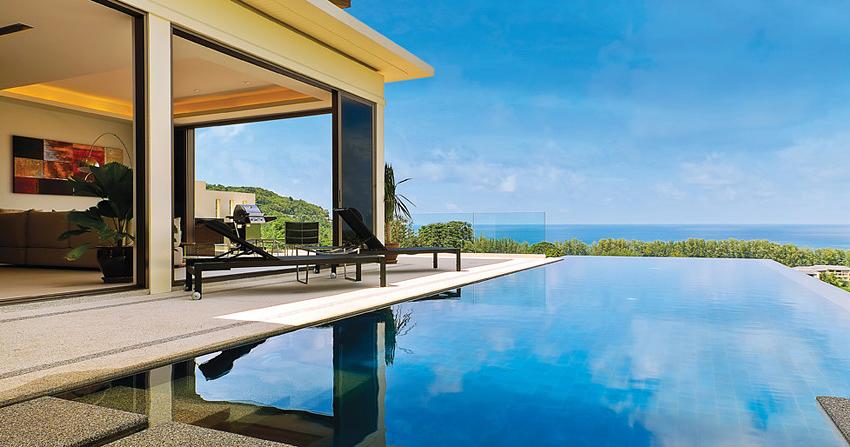 Sea-view properties nearby beaches are easy to rent, provide heart-warming views and Kata Noi real estate has the best such property in Phuket.
Gazing out each morning across a glittering sea and being privileged to fiery-orange sunsets at dusk in the comfort of your own apartment is surely a tonic anyone would welcome. If a quiet and relaxing holiday set in tropical surroundings is appealing, then Kata Noi is just such a place.
Kata Noi has a beautiful beach that is relatively quiet and set in natural surroundings which bring back holidaying families and couples year after year. This is one of the many reasons why investment properties in Kata Noi have are becoming very popular.
Peaceful and Luxurious Kata Noi Bay
Kata Noi is a sheltered bay just south of Kata Beach. The road that takes visitors into Kata Noi, thankfully doesn't go anywhere, so there is no through traffic in Kata Noi which helps keep the village quiet.  
Kata Noi has hardly changed in recent years and has kept its wonderful scenery and sleepy village atmosphere. Only a short distance away is Kata town which has a great selection of places to visit if a little more excitement is needed. Just contact a local tour agent who will be able to tell you about some of the tours available like scuba diving, elephant trekking, quad bikes, pistol and rifle ranges and island hopping.
Kata Noi's Guarded Secrets
Just behind the beach is Kata Thani Resort which is an exclusive, luxury hotel. Kata Noi may be a quiet seaside village but its charm attracts the kind of guests who can afford to stay in some of the best accommodation in Phuket. Many of these kinds of visitors to Phuket would prefer to rent their own luxury apartment for a week or two, more reasons why investing in luxury property in Kata Noi makes practical sense.
Each end of the beach is hilly and rocky, which makes for great snorkelling. On one of these headlands sits the famous Mom Tri's Villa Royale which is a very successful luxury hotel in Phuket.
Here Is the Right Kind of Investment Property
Buyers will have to move quickly because this particular development has hit several investment property sweet spots and the properties are selling out fast.  
These large condos boast panoramic sea views and their own pool. Each pool is an infinity pool cleverly designed to be west facing affording views of unbeatable local sunsets. By the nature of the apartments design a villa style of living with privacy and space is offered, giving the convenience of foreign freehold.
The design and construction is to a very high standard, the development being run by an English based professional team who has a track record of developing luxury residences in London.  
The properties sit in between Kata and Kata Noi and the property creates its own private envelope which is fronted by a hillside over-looking the sea and views of the beaches to the left and right.
There will be a clubhouse, gym, spa and restaurant on the site for the times when occupiers would like some quiet time at home. Nearby and just a 2 minute walk away is the acclaimed Boathouse restaurant providing some of the best dining in Phuket.
Service with a Smile
When completed, this development will be supported by an expert estate management team. This team will provide all the services needed for villa owners to the highest possible standard. The aim is to give owners peace of mind and potentially great investment returns. Thanks to the high standard of this development and others like it in Kata Noi, the area has a very bright future indeed.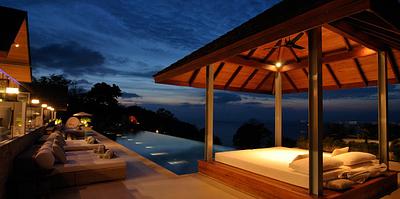 Got any questions left?
Feel free to ask!