All you need to know about long term rent in Phuket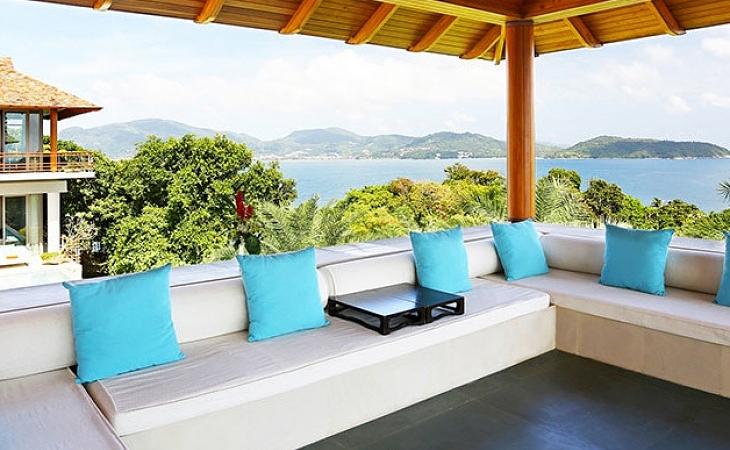 Phuket is a beautiful island you will want to stay at forever. And that is exactly what many people do. Therefore Phuket has been designed to accommodate long-term renters.  
What is long term rent?
This is a rental period of 4 months or more. The most popular options are – 4 months, 6 months and one year. 
What are the advantages of house or condo long term rent? 
Do not consider long term rent to be a waste of money or an obligation to be attached to one place. Actually long term rent is an opportunity to save efforts and money. The owners of houses and condos in Phuket offer special prices and favorable terms for those planning to stay for longer periods. The rental prices of houses will significantly differ whether you plan to rent it for one month , two months  – or 4 months. The difference can vary from 10 to 35 %. 
Note: One of the advantages of long term rent is possible due to it's economy. Many people think it's easier to rent an apartment for two months and then keep on searching, however this is not always the best way. For these two months of short term rent you will pay more than for 4 months in renting long term.  Moreover, when the high season starts it becomes very difficult to find a good long-term option at an affordable rental rate.  
Are signed rental agreements provided?
Absolutely! And the main advantage of the contract is fixed monthly rent price. It won't change for the whole contract period, no matter if it is high season or any other. Rental contracts are also requested for issuing of certain visas such as student, tourist or retirement visa. The long term rental contracts are proof of your residential status.
Should I look for long term rent accommodation in Phuket myself?
This is not advisable. You may got confused by the Thai legislation or simply get lost in the complicated process of document preparation, which unfortunately is also in Thai language. PhuketBuyHouse.com will find you a residence in Phuket and take care of all the paperwork, while keeping you informed of everything that is happening with all formalities. We examine all the title documents and only cooperate with reliable landlords. These precautions will help ensure everything is standard and help avoid common swindlers. 
What is the best area to settle in Phuket for long-term stay? 
If you live permanently in Phuket, most likely the popular tourist areas won't be a good choice for you. Phuket is a small island, you can easily move around by rental car or bike. Areas like Kathu, Chalong, Rawai, Talang, Bang Tao will be perfect for you. They are relatively remote from the beach and have developed infrastructure – international hospitals, schools, nurseries and big malls. 
Who pays for communal services?
In most cases tenants are expected to pay electricity and water, but you don't have to worry as these services can be paid with ease via 7-11 shops, Family marts and nearby Tesco Lotus outlets. 
What is the deposit for long term rent? 
The deposit amount depends on the owners conditions, usually it is 2-3 months rental upfront. This deposit is your bank account without interest, you get it back when move out. It serves to ensure the safety of the possessions and in compliance with rental terms. 
Why you should choose us to search a long term rent residence in Phuket? 
We will save you time. We will find you a residence and take care of all the paperwork. Allowing peace of mind that everything is being handled correctly. Signing a contract in a foreign country demands perfect knowledge of Thai legislation. Our experts have been living and working in Phuket for over 7 years therefore experts when it comes to Thai legislation. We will help you to avoid any pitfalls that can occur in the exotic world of Thailand. 
What is the optimal time period for the most profitable long term rent in Phuket? 
If you are still only planning to come to Phuket, it's better to leave an application four or five days before the arrival. Looking for a long term residence for rent you should always consider the validity of the offers. It changes very fast, and the houses available a month ago may be already rented. Online booking may also save your time as you don't have to go anywhere and waste it. PhuketRentHouse will have the best offers available. You should also check the most recent and best offers for Long-term selections. The best long term rental options on the island are presented in this section. 
How do I get the best price for a residence?
It's easy! You should book a residence a couple of months before the arrival. Firstly you won't have to worry coming to a foreign country and face extra expenses due to the seasonal price increases 
I'm already in Phuket, how do I search for a residence? 
Without further ado – leave an application at our website; be sure to specify search conditions (budget, area, date of arrival). When you arrive our manager will contact you and inform you on availability of requested properties. 

Got any questions left?
Feel free to ask!