Long term rent on Phuket: what to choose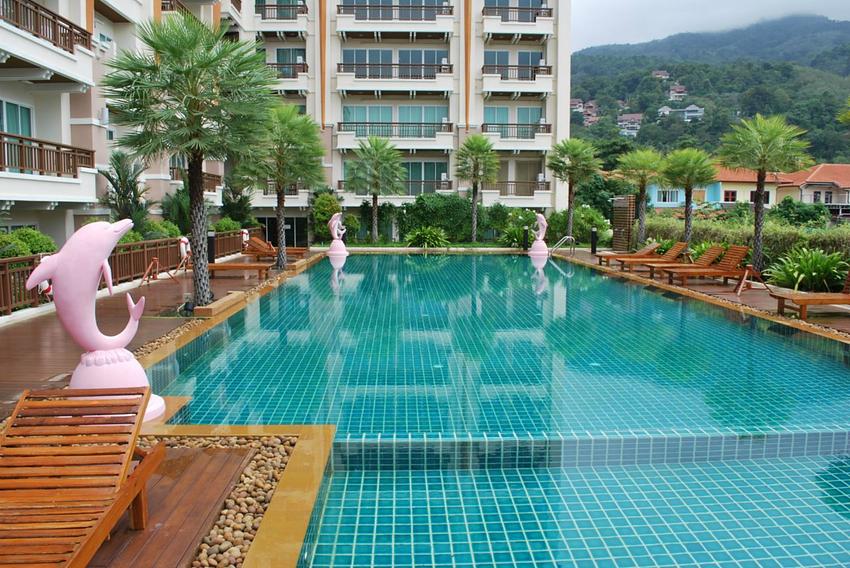 If you are looking for a place where you can wait out the cold winter, or study a new foreign language or even just work remotely while enjoying the warmth and beauty of a tropic island, Phuket would be your perfect choice. 
It goes without saying that every area of the island  has its share of beautiful places to stay at.
All the real property for rent can be roughly divided into three categories, namely: houses, villas and apartments. 
The first category is represented by cozy houses in nice neighbourhoods with developed infrastructure and access to international schools, hospitals and kindergartens. 
For example, Choeng Thale sub-district and Bang Tao beach areas in particular offer a wide range of wonderful houses for rent. Nearby is British International School as well as all shops and restaurants that Laguna infrastructure has to offer. Starting price for a house with a shared swimming-pool in a secure estate in Bang Tao is 800 dollars. A three bedroom house in Laguna area might be even cheaper. Thalang area is situated half-way between the beach and British International School also offering a great choices of houses for rent. Thalang is often chosen by those coming to Phuket for a long term periods. It is a quiet neighbourhood with easy access to the best beaches North of the island as well as to Phuket Town and its infrastructure. 
One more reason to choose the North of Phuket is, close proximity to Surin, considered by many to be the best beach of Phuket. Affordable prices for property rent will be yet another pleasant surprise. Pasak and Choeng Thale areas of Phuket are developing quite rapidly. There are lots of restaurants in these areas, a new Villa Market has recently been built, and it only takes 5 minutes to get to Laguna resort complex offering golf courses, thai cooking classes, SPA and fitness clubs. A two bedroom or a three bedroom villa with a private pool here is cheaper than a similar property in the South of Phuket.
The very Southern part of Phuket is very popular with expats too. Rawai is a nice area with the beach in close proximity. There are kindergartens and schools here as well as a variety of wonderful restaurants and shops. One can easily find a two bedroom villa in a secure estate in Rawai or a one bedroom villa within just a 10 minute walking distance to a private beach. Rawai can offer something for everyone: quiet houses with a sea view or houses in the busiest street of Rawai area, Soi Saiyuan; you choose.
The second category is villas. Villas are large houses with a swimming-pool, a garden and usually a sea view or a mountain view. Rawai and Nai Harn areas are ideal for long-term villa rent. They feature luxurious villas with private pools within a walking distance to Nai Harn beach, large three bedroom villas with swimming pools, exclusive villas with pools and affordable villas with pools. Some of these villas are also within a walking distance to large supermarkets such as Tesco Lotus and Makro where one can not only buy everything for the household but also find some exported goods from European countries.
Nai Harn beach is often referred to as an independent self-sufficient area. Firstly, the beach itself is a local tourist attraction. There are huge pine trees growing along the sandy coast. And there is a picturesque lake right next to the beach. Nai Harn is arguably the most beautiful beach in Phuket which means there is a wide choice of luxurious villas nearby. Chic villas with private swimming-pools and tree-bedroom villas for big families are typical for this area. 
City dwellers who feel uncomfortable without a developed infrastructure often choose villas with pools in Phuket Town. And yachtsmen might find the Eastern coast with its villas near the pier more attractive.
Many of those who come to Phuket for a long term, prefer to rent a comfortable apartment or a condo. It is pretty much like renting an apartment anywhere else in the world but with the benefits of Andaman Sea, snow-white beaches with clean water, 365 days of summer a year and reasonable prices for food and clothes. 
Those who want to be able to walk to the beach, cafes, shops and all kinds of entertainments will definitely like the idea of renting an apartment in Patong. Those who value comfort above all else might be interested in apartments in Phuket Town. One can find a large apartment with a kitchen there at approximately 1 thousand dollars.
You can always visit the long-term rent page on our site for the best price on your ideal home.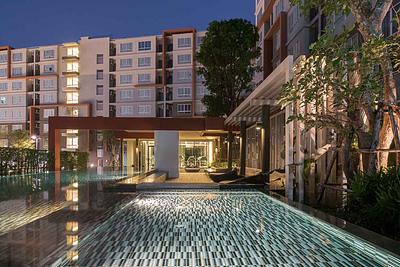 Got any questions left?
Feel free to ask!