Full Phuket real estate rental's guide by "Phuketbuyhouse"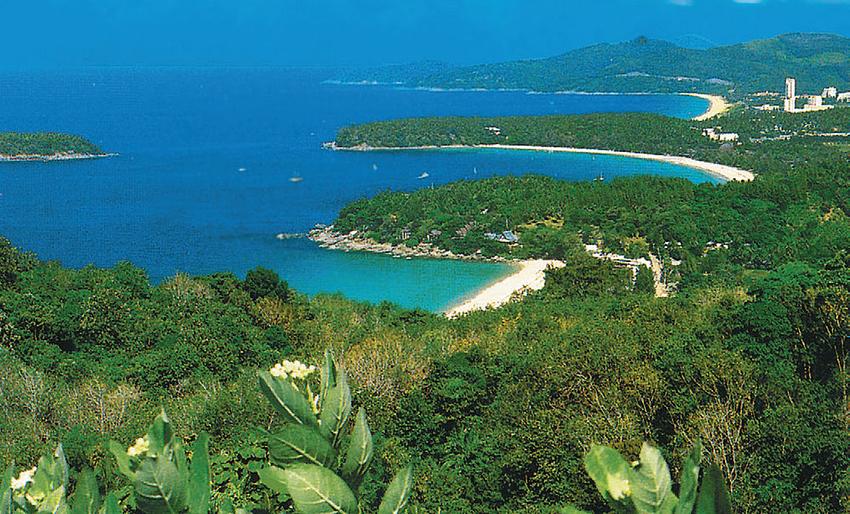 Phuket is the most popular resort in Southeastern Asia, and you can find a great variety of real estate offers that you can easely rent here from homely apartments to luxurious villas. The island is famous for its wonderful beaches, matchless diving spots, high-class spas, golf courses, yacht havens, restaurants for food connoisseurs, vibrant night life and marvelous shopping.
Phuket infrastructure includes modern hospitals, schools and spot venues. All these factors make Phuket one of the most great resort in the world.
How to rent a house or an apartment at Phuket?
First you should answer some several simple questions. That will make it easier for you to make a choice:
For what period of time are you coming to Phuket?
That determines whether you will need short- or long-term rent. Short term rent – you rent an apartment for a week, two weeks, a month. Long-term rent is a rent for more than four months. The most popular periods are 4 months, half a year, year. By the way, the owners of houses and condos at Phuket provide various discounts and beneficial conditions for those planning a long time rent. The rent price of a house for a month or two will differ significantly from the rent price for 4 months. The difference can be from 10 to 35%.
What do you want to rent: villa or apartment?
Choosing a place is always an important aspect. Especially if you choose a place to rest.
| | |
| --- | --- |
|                          APARTMENTS |                                VILLA |
| The price depends on the number of bedrooms, distance to the beach, availability of private pool. There are luxury-apartments and penthouses, or modest studio apartments. | The villa price depends on the situation, available infrastructure nearby, availability of private pool, distance to the beach, whether the residential community is 'elite', availability of garden. There are budget choices as well as luxurious ones. |
| Condominium apartments always have inner infrastructure. All condos have security and gym. There is a pool onsite. The building administration that helps to handle minor issues is always by as well. | Villa may be situated in a cottage community with its own infrastructure, or without any community altogether. If there is no pool, you don't have pool either. The villa's owner or administration are not in the building. |
| Your neighbors may be noisy. Or you may be lucky to meet new interesting people. Of course you may check all the details when booking an apartment, but there still are chances to find some surprises. | There are no neighbors at all. This is an independent house, where you may make noise and party by the pool at night. |
| Apartments with ocean view are much more expensive than apartments with garden or mountains view. | It is easy to find a sea view villa, it all depends on the amount of money you plan to spend. |
| You are totally free to move and travel, transport rent, absence of time schedule. | You may rent a car and go sightseeing around the island. No time schedule to hinder you. |
Each beach at Phuket is a unique world. They differ so much you may visit them like an excursion tour. Even after living at Phuket for a year you don't get used to the diversity of the beaches, even neighboring ones.  
The clearest sea
The whole island is an eco-zone of Thailand. It is prohibited to build factories and plants at Phuket. There are small representative offices of different industrial companies, but nothing is produced at the island itself. It is easier to name the beaches least suitable for swimming in the clear waters of Andaman Sea. Of course, Chalong – that is rather a bay than a beach, where yachts, motor boats and speedboats stay. Rawai is not suitable because long-tail Thai boats stay across the shore, and sea is falling very far from the shoreline every day. And, of course, Patong – it is possible to swim here, but the beach is more suitable for other purposes.
The most amusing beach
That is Patong, without a doubt. "Little Pattaya", the Asian party capital – that's about Patong. The most active tourists come here. There are lots of nightclubs, bars and restaurants offering any dishes of the world cuisine. The roaring night life never stops at Patong.
The best diving and snorkeling
Ya-Nui – is a small beach in Rawai area. There are no hotels nearby, and it is not very popular among tourists. The left part of the beach behind a small natural rock is suitable for snorkeling. You may rent a small boat for diving here and head to the island that is seen from the beach. Other excellent little-known beaches are Banana Beach, Tri Trang. Coming here you better take equipment with you, as infrastructure is developed moderately.
The best beach infrastructure
The absolute leaders are Patong, Kamala, Karon and Kata. Everything a tourist may need is right by the beach. Massage parlours, cafés and restaurants with Thai food, excursion agencies, tattoo studios, gift shops and и malls. There is no problems with transport, drugstores, 24/7 shops near these beaches.
The most quiet beach
North beaches of Phuket are ideal in terms of privacy. Nai Thon, Layan, Bang Tao, Surin – even at the height of tourist season there are few people here. There are several hotels and very beautiful and exotic tropical nature.
The best beach
Every beach of the island is beautiful in its own way. After all, it's up to you to decide which one of them will be your ideal tropical paradise.  
When do you plan visiting Phuket?
It is commonly believed that there are two seasons at Phuket: "warm" and "monsoon season". Regarding warm season that lasts from November to March everything is clear (calm sea at all areas, sunny no rains and average temperature is 30-40 degrees), but "monsoon season" has to be clarified.  
It is raining during this season. But tropical rain – is one or two hours maximum of water pouring from the sky, then the sun comes out, water on the roads dries out instantly and it becomes warm. There are fewer tourist at this time too – an advantage for many people. You may visit all the sights of the island without crowding and struggling to have a chance to take a good picture. Sunbathes at the beach will become calmer and appeasing.
Waves provide an opportunity to learn how to surf. But that is no mandatory. There are rather calm beaches with almost no waves on the sea (Naiharn, Panva, Kamala). An alternative to beaches is a private pool at villa. There you may swim and lay in the sun in calm and tranquil atmosphere. The low season is also the time of mass fruitage. Fruits appear at every market of Phuket and the air is filled with incredible tropical scents. At this time they cost ridiculously low and it is just impossible to resist the temptation to taste something new.
Why is it necessary to book residence in advance?
First you should examine the offers on the internet. That will help to decide the budget, time of stay and other significant details. Very often tourists coming without preliminary booking check in very expensive hotels, travel around the island with their luggage frying in the sun. And if it is high season it may turn out that every residence is occupied and all good variants are sold.
Booking and payment conditions:
• Paying 50% of the full price when booking or full one-time payment to minimize bank commission and extra expenses.
• Paying the rest 50% not later than 30 days before check in (when booking before 30 days one-time full payment is due).
• Before booking the prices may increase without prior notice.
• In case the Client agrees to the accommodation conditions the payment should be done according to Invoice.
• Invoice payment is made by direct bank transfer to the company's account, bank commission is paid by the Client.
• The Client agrees to send a copy of payment order or receipt confirming the payment, to the Company.
Cancelling booking:
• Cancelling booking before 60 days or more, 50% deposit is to be refunded.
• Cancelling booking less than 60 days, there is no refund.
• All changes and cancellations must be done via email. No changes and cancellations are accepted over the phone.
• Note: all bank commissions and expenses for money transfer will be deducted from the refund amount.
• Refund due to the late arrival of the Lessee is not provided for.
Security deposit:
• Determined by the Owner in each particular case and paid at check-in.
• Returned at check-out, deducting the price of extra services and damage cost estimated by the Owner.
• Pets, smoking (if not directly allowed by the Owner), explosive materials, any illegal or amoral acts are strictly prohibited.
Upon proving the fact of above mentioned acts the security deposit is withheld either eviction follows.
Why you should come to PhuketRentHouse?
Travelling is always something new. Foreign culture, new experience and the brightest emotions. The last thing you want is to find yourself in a foreign country without a place to live. That's why it is better to choose a reliable agency. Phuketrenthouse.com is the leading website dealing with residence renting at Phuket.
- Our real estate agency has collected the largest base of owners from all around the island. You may choose an apartment or a villa in any area of Phuket.
- Our experts constantly monitor the Phuket realty market and update the catalogue so that you have the most up-to-date offers.
- It is most convenient to choose a residence when you have an opportunity to compare the offers. That is why we collected the best offers at Phuketrenthouse.com and provide for you efficient navigation system. User-friendly design and functionality make the website easy to use.
- All the villas and apartments presented on the website are accompanied with picturesque photos and detailed descriptions. You may see what the residence looks like in real life.
- It is better to rent a place to live at Phuket in advance. Nobody wants to roam around a foreign island looking for a better option. You must admit that after arrival it is better to take a shower and have some sleep on your own bed.
- You will see all the benefits of the chosen house in the description: transfer, payment terms, additional services the owner can provide.
- You don't have to look for the residence only for yourself. Those appreciating travelling in a big company can easily find 5-rooms apartment or a luxurious villa with private pool at Phuket.
- The price is one of most important aspects. We may offer the lowest prices possible as we work directly with owners. Prices in our agency are updated regularly.
- We only charge owners with agent commission.
- All the employees of our real estate agency at Phuket will communicate with you in your native language. We also speak Thai, English, Ukrainian and Chinese.
- We are 100% Thai real estate agency. All our employees legally live and work at Phuket, and perfectly know the island, its special features and specific aspects of the local real estate market.
Do not be afraid to travel on your own. You will discover lots of new and interesting things. You may freely drive around the cities of a wonderful country which Thailand is. It is not difficult, just visit our website PhuketRentHouse.com, choose a place to live at Phuket and rent what you really like.
Useful information for the guests of the Phuket island tropical paradise
Visa rules at Phuket
The foreigners who want to stay in the "land of smiles" for as long as possible have several options.
Registration of your own business in Thailand
Your own company lets you granting work permits and issuing business visas for you and your family members. Company registration in Thailand is very simple – you will need two working weeks and 2000 dollars for annual company maintenance. Registered company at Phuket also grants right to buy land plot on behalf of your company.
Buying ready-made business at Phuket
Business at the island is usually sold together with a registered company. You have the same opportunities regarding visas for you and family as in case of your own company registration.
Investment into Thailand economy
Special organization BOI renders aid to foreign investors, offering many advantages and benefits. But to get their support takes a lot of efforts and the investing amount should be significant.
If you work in a legal company, as an employee you are granted work permit and business visa. You also can get visas for your family.
Your children study at the island
If your kids study in a Thai school parents have right to request necessary documents form the school and receive a one year visa for one of the parents.
You have right for one year retirement visa with annual prolongation and without additional leaving.
Studying in Thailand grants you right to receive student visa. You may take any language courses at Phuket and prolong it as soon as you have learned new language or subject. You will have to attend the classes, but it's never late to learn.
You have married Thailand citizen
You are granted one year family visa, but the procedure differs for men and women. If a woman married to a Thailand citizen gets the visa immediately, a man first gets visa for three months, and then with all the necessary documents receives the visa for the whole period.
Tourist visa is received in your country. Russian Federation citizens can get tourist visa for three months. First you get a stamp in your passport for two months, then you prolong it for one month in Immigration Office in Phuket Town, paying a fee of 1900 baht.
One time visit to Thailand
It works for the countries Thailand has visa free regime with. For Russian citizens, for example, it makes 30 days. After that you will have to leave the country. Though you may come back almost immediately. But you have to prove that you are a tourist at the border – you must have 10000 baht and air tickets back to your country. This way you may keep re-visiting but the total period of staying in the country should not exceed 180 days.
Watch out carefully for overstay. This is the period of time you spend in the country without having your visa prolonged. You will have to pay fine for every day of overstay in the Immigration office, and you must have the amount of money needed with you. The fine for overstay up to three weeks is 500 baht per day, from 3 to 6 weeks - 500 baht per day, arrest and deportation at your expense, from 6 weeks - 20000 baht, arrest and deportation at your expense. If you don't have money for deportation and there is nobody abroad can transfer it to set you free, your time in prison may become very long. Anyway, overstay is a breach of Thailand legislation, so try to avoid it.
2) The main places of interest
Snow white statue of Big Buddha floating in the clouds on the Phuket highest mountain, overlooks the whole island. This amazing monument is being constructed on the voluntary donations, and from the view point by the statue opens up a marvelous panorama of the whole island.
Wat Chalong and other temples of Phuket
Wat Chalong is an active Buddhist temple. This is the most beautiful temple on the island with architecture unusual for European eyes. There are also other unusual temples at Phuket and each of them is unique in its own way.
There are many observation points at the island from where opens up amazing view at the sea and different areas of Phuket. Each View Point presents the island from a different side. For example, the Promthep Cape view point is the southmost point of the island. There you find yourself on the outskirts from where you see only incredible cape and endless Andaman sea.
Rang-Hill and Monkey Mountain in Phuket Town
From Rang-Hill opens up fabulous view on the whole Phuket capital, and on the Monkey Mountain you can meet its inhabitants. They live there in the wild and are always happy to relish upon the treat you may bring them.
The zoo is not big, but different animal performances of elephants, monkeys and crocodiles are held there.
A great collection of marine fishes and a special tunnel, where huge fishes float right over your head will turn even the most serious minded adult into a kid.
A huge collection of different kinds of aves is presented here. Several times a day funny performances are held featuring toucans, eagles and bright parrots.
Garden of butterflies and insects
Beautiful butterflies and different insects are being studied there since 1990. Here you can observe winged insects: how they feed, fly and pollinate flowers. And you can watch all you want terrariums with poisonous tarantulas and scorpions.
On the territory of the garden plays music, there is a waterfall and many ponds with mirror carps that you may feed. All the plants are divided into areas – theme parks, where you can get acquainted with flora of Indonesia, Thailand, Japan and other countries.
This list can go forever, because there are also on the island "Fantasea" show, national theatre "Siam Niramit", aqua-park, quest game "The Chamber of secrets", "Tiger Kingdom", amusement ride "Upside down house", Phuket Zip-Linе, «Fly of the Fox», and also Wake park.
3) Phuket traffic regulations
If you are going to know Phuket and its vicinity better, you have to decide how you will move around the island. The most advantageous way is to rent a car or a motorbike.
The most unusual thing for a foreigner is the left-hand traffic. Motorbikes dominate the road In Phuket, and they follow the rules less often than it is in European countries.
The main thing is to remember a number of important things.
Do not avoid maneuvering and abrupt movements. Drive steady without sudden movements. In case somebody gives you a honk move aside and give way to another car or a motorbike.
Be ready you can be suddenly cut off by a motorbike or a car.
Be careful near parked cars. A door may suddenly open and you will ram into it.
It is possible somebody will suddenly drive at you from the opposite direction. Just because it's a shorter way.
If the car driving at you honks first, you must give the way. First to honk is the first to go too.
You may always turn left on the crossroad. Even at red light.
The one driving on the circle has the priority.
The one driving on the main road has the priority above the one driving on the side road.
Overtaking from the left is prohibited, but it is not sure that will not happen to you.
Remember, Thai people are not as polite on the road as they are in regular life. Get ready to it, keep attention on the road and be patient.
The most frequent fines on the Thai roads are for wrong-way driving, driving without helmet, absence of driver license, red light driving, U-turn in the wrong place, wrong parking obstructing traffic, absence of vehicle insurance and illegal parking.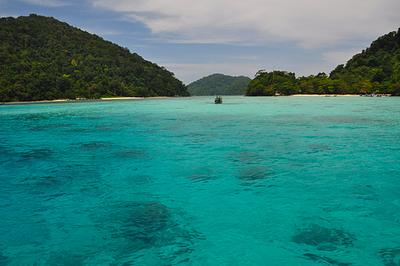 Got any questions left?
Feel free to ask!