Phuket real estate buyer's guide by "Phuketbuyhouse". Part 1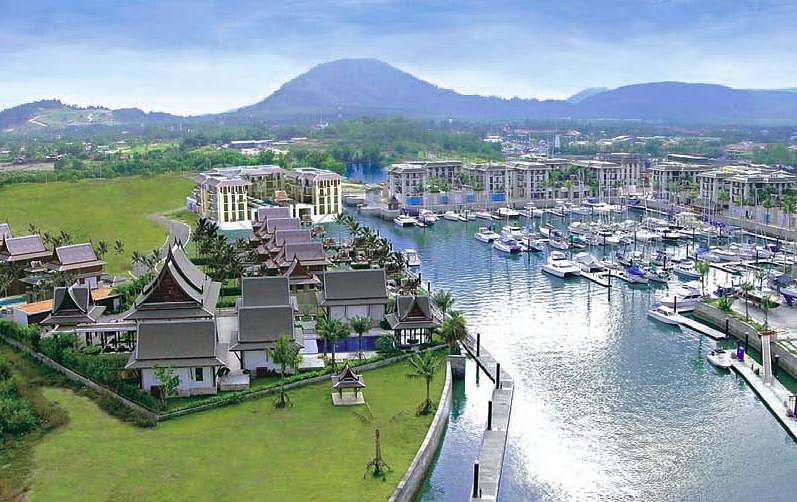 Phuket is the most popular resort in Southeastern Asia, and you can find a great variety of real estate offers here from homely apartments to luxurious villas. The island is famous for its wonderful beaches, matchless diving spots, high-class spas, golf courses, yacht havens, restaurants for food connoisseurs, vibrant night life and marvelous shopping.
Phuket infrastructure includes modern hospitals, schools and spot venues. All these factors make Phuket real estate market one of the most rapidly growing in the world.
To become an owner of perspective realty at Phuket means:
6 to 18% annual income in currency.
Why Phuket?
"Construction boom" at Phuket goes for 20 years already.
Constantly growing tourist traffic from 25 million per year.
Thailand government support for investment projects.
Flexible visa policy and friendly native residents.
Unique warm climate — sun shines for 300 days per year.
Visa rules at Phuket
The foreigners who want to stay in the "land of smiles" for as long as possible have several options.
Registration of your own business in Thailand
Your own company lets you granting work permits and issuing business visas for you and your family members. Company registration in Thailand is very simple – you will need two working weeks and 2000 dollars for annual company maintenance. Registered company at Phuket also grants right to buy land plot on behalf of your company.
Buying ready-made business at Phuket
Business at the island is usually sold together with a registered company. You have the same opportunities regarding visas for you and family as in case of your own company registration.
Investment into Thailand economy
Special organization BOI renders aid to foreign investors, offering many advantages and benefits. But to get their support takes a lot of efforts and the investing amount should be significant.
If you work in a legal company, as an employee you are granted work permit and business visa. You also can get visas for your family.
Your children study at the island
If your kids study in a Thai school parents have right to request necessary documents form the school and receive a one year visa for one of the parents.
You have right for one year retirement visa with annual prolongation and without additional leaving.
Studying in Thailand grants you right to receive student visa. You may take any language courses at Phuket and prolong it as soon as you have learned new language or subject. You will have to attend the classes, but it's never late to learn.
You have married Thailand citizen
You are granted one year family visa, but the procedure differs for men and women. If a woman married to a Thailand citizen gets the visa immediately, a man first gets visa for three months, and then with all the necessary documents receives the visa for the whole period.
Tourist visa is received in your country. Russian Federation citizens can get tourist visa for three months. First you get a stamp in your passport for two months, then you prolong it for one month in Immigration Office in Phuket Town, paying a fee of 1900 baht.
One time visit to Thailand
It works for the countries Thailand has visa free regime with. For Russian citizens, for example, it makes 30 days. After that you will have to leave the country. Though you may come back almost immediately. But you have to prove that you are a tourist at the border – you must have 10000 baht and air tickets back to your country. This way you may keep re-visiting but the total period of staying in the country should not exceed 180 days.
Watch out carefully for overstay. This is the period of time you spend in the country without having your visa prolonged. You will have to pay fine for every day of overstay in the Immigration office, and you must have the amount of money needed with you. The fine for overstay up to three weeks is 500 baht per day, from 3 to 6 weeks - 500 baht per day, arrest and deportation at your expense, from 6 weeks - 20000 baht, arrest and deportation at your expense. If you don't have money for deportation and there is nobody abroad can transfer it to set you free, your time in prison may become very long. Anyway, overstay is a breach of Thailand legislation, so try to avoid it.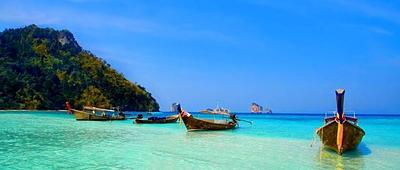 Got any questions left?
Feel free to ask!