Phuket real estate buyer's guide by "Phuketbuyhouse". Part 2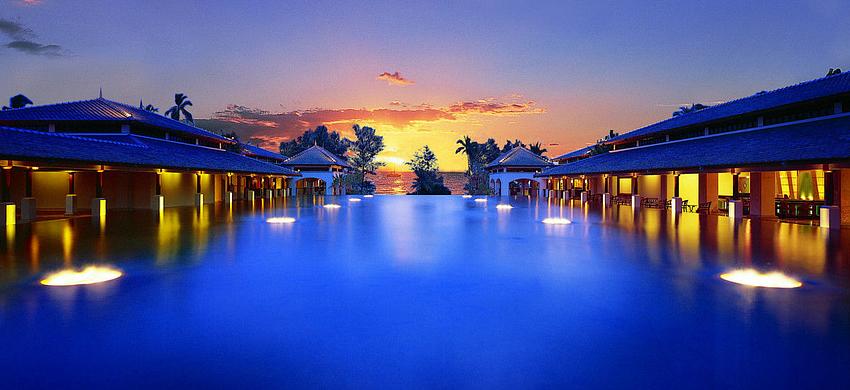 Buying real estate in Phuket. 5 simple steps.
Phuket realty market is one of the most beneficial and prestigious today. Prices for the property of any class are favorable and low. Phuket realty prices start at just 40 000 $.
Decide your purpose for purchasing property at Phuket
This is a very important aspect. It determines what part of the island you should choose, what kind of property and how far it will be from the beach.
Visit PhuketBuyHouse website and choose interesting options
This way you can decide what you love the most: villa, apartment, modest house or a condo studio.
Think about the area of the island
What do you want more: solitary life in paradise of living in the center of partying and fun? Or maybe you are looking for something in between? Every area of Phuket is different, they are almost like different worlds. They have different infrastructure, surroundings and build-upness.
Address a reliable real estate agency
It is better to choose a big realty agency that has been operating at the island for several years. Firstly, that means the agency is reliable. Secondly, the agents are familiar with Phuket and can not only tell you about the real estate objects, but also describe advantages of different areas. Thirdly, you won't have to waste time and efforts to find accommodation at the island. You will have individual tour and know for sure you can get legal aid, you will be told about all the details of Thai legislation offered a rent program for your property.
Land and housing law review
Thai legislation offers two forms of property registration for foreign buyers.
Freehold – free possession or common ownership title for property in Thailand. Phuket offers a great variety of objects under this form of property: condos, apartments, villas. Regarding ready-made apartments in condos foreign buyer may own only up to 49% of apartments in the building. Freehold means you may sell, exchange, rent, transfer the property by succession etc. It should be noted that foreigners may not own land in Thailand, though they may own buildings constructed on that land.
Leasehold – long term rent. Applicable to any type of property, including land plots for construction. Minimum rent period is 30 years. Then you may prolong that period for 60 more years. During this period you may rent or sell property without lessor permission. This contract cannot be terminated prematurely. It is also stated that in case of changes in Thai legislation you can register the land plot in your ownership.
These schemes of purchasing real estate in Phuket are absolutely safe for individuals as well as for major investors.
If you plan to purchase property in Thailand you should know that Thai legislation prohibits foreigners to own land. But the foreigners may own property on the land, like condos.
Foreigners may own:
Premises in a registered condo
Buildings (independent from the land)
Registered property in leasing up to 30 years period for all types of real estate
Foreigners may not own:
More than 49% share in the charter capital of a Thai company that has ownership right for land
Land on the right of ownership
Buying condo
Condominium Act (1979) states that foreigners may own up to 49% of the total area of any registered apartment block (condo). Buyer must request a guarantee letter from the condo management regarding foreign ownership share in the building, for filing it to the land Resources Department to issue transfer of ownership documents.
Confirmation of Foreign Exchange Transaction
To buy real estate property a foreigner must transfer the whole amount in foreign currency to a Thai bank and receive Foreign Exchange Transaction Form – FETF, which is filed to Land Resources Department as a proof that the money is legit. Considering strict Thai legislation towards money laundering FETF form is also necessary to avoid complications when withdrawing money from the country and to avoid paying extra taxes when selling property in future.
Land owning
There is only three ways for a foreigner to own land in Thailand:
Long term leasing
Owning property under long term lease treatment is convenient, safe and pretty easy, moreover: long term leasing rights in many aspects are similar to those of ownership rights. Usually land leasing contract is limited to 30 years, but it can be prolonged twice for the same period which makes it 90 years in total. Legal ownership of a building on the land plot ensures that the lessor will not be able to appropriate the property after termination of the contract period.
Limited liability company
If leasing relations cannot be employed, the second variant is to open a Thai company. Being a Thailand legal entity, this company has right to buy and own land plots. Foreigner may own 49% of stock share, the rest should be owned by a Thai legal entity that just places its shape in your trust. As result the company owns the land, and you being in control of all stocks get control over land owning right. Recently Thai government stated that examinations will start soon in respect of Thai shareholders' sources owning controlling shares of active companies to expose nominee holders as this is prohibited by Thai legislation.
Marrying Thailand citizen
Till 1998 any Thailand citizen married to a foreigner forfeited the right to buy and own land, but the land she possessed before marriage remained in her ownership. New standards were established in 1999 allowing Thailand citizens buying land after marrying a foreigner. But in this case it is necessary to provide proof that the money belongs only to the Thai citizen and cannot be a subject of foreign citizens' claims. Usually a declaration stating the money for buying a land plot belonged to the Thai citizen before marriage serves as a proof.
Land ownership title
A foreigner should buy land in Thailand only if he's sure the following documents are presented: Chanote, Nor Sor 3 or Nor Sor 3 Gor. Chanote is the main land title document, the official name of which is Nor Sor 4 Jor or Chanote.  Nor Sor 3 is a certificate issued by a local Land resources management institution to the land owner. In fact this certificate is not a document confirming land title. Nor Sor 3 Gor is almost the same as Nor Sor 3, the only difference is that the map of Nor Sor 3 Gor is made using aerophotography at a scale 1:5000 and has ground control points.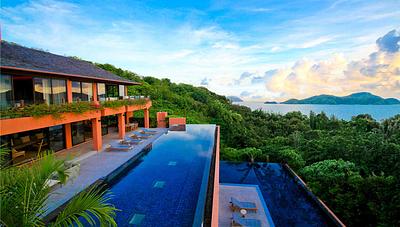 Got any questions left?
Feel free to ask!