Patong Beach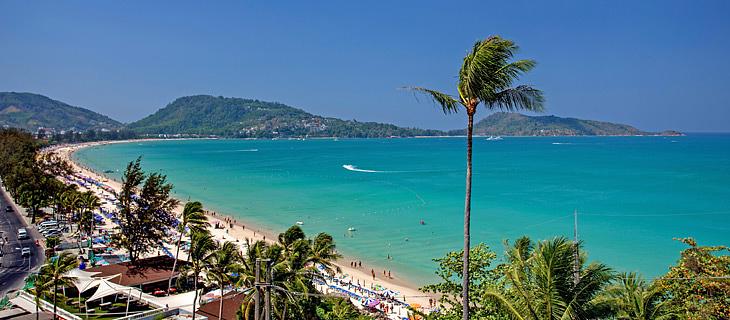 Patong Beach is the most famous and populous beach in Phuket. Many people consider it is one of the best Phuket beaches, but others don't think so. As you can see, tastes differ. Despite the fact that Patong beach is very good and well-known, before it was a more enjoyable resort. Today Patong is heavily polluted because of the huge number of visitors who arrive here the entire year. 
Patong Beach is named as "little Pattaya", because dozens of Go-Go bars, various lounges, shows, strip clubs, brothels and massage saloons are located here. There are numerous hotels, guest houses for budget tourists and luxury penthouses for lovers of a beautiful life, restaurants and pubs, discos and popular nightclubs in the second road of Patong. No wonder, Patong is also called as "the capital of Asian parties." 90% of all island's nightlife is concentrated in Bangla Road.
Prices for all kinds of entertainment and services in Patong is much more expensive than in other beaches of Phuket, but there is the richest selection of budget accommodation.
Actually buying real estate in Patong beach is one the right investment decision, cause it has been in demand for the all year round.
Got any questions left?
Feel free to ask!