Our Guide to Real Estate in Phuket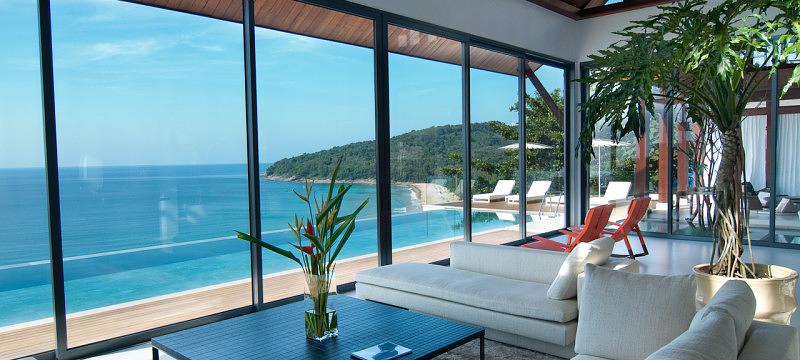 Buying apartments or villas in Phuket is not only the beneficial way to invest money, but also is the great opportunity to get your own piece of heaven located away from the hectic pace of crowded big cities life. 
PhuketBuyHouse offers only the best and reliable projects to the customers: ultra-modern and stylish accommodation, luxurious and extravagant penthouses with panoramic views of the sapphire waters of the Andaman Sea, surrounded with emerald green tropical gardens. 
The modern residential complexes with developed infrastructure are built in the most popular beaches of the island. Just contact us and our professional team will definitely help you to find the best real estate property of your sweet fantasy, here, in Phuket where the most daring dreams come true, and thoughts of an utopian paradise becomes a reality.
The most popular real estate in Phuket is apartments and villas.
Apartments are a separate accommodation in a building equipped with its own kitchen and bathroom. Most of the apartments on the island refers to condominiums. Their tenants and owners are allowed to use all services of the common areas (gym, sauna, swimming pool, etc), actually the owners are to pay the monthly fees for the maintenance of the complex.
If it comes to Phuket villas, it means a luxurious real estate with (sometimes without) private pool, Jacuzzi, tropical garden, patio, parking. It consists of a living room, kitchen, master bedroom and guest bedrooms. Usually villas are located near the sea or on the beach.
Some real estate in Phuket, especially villas, is situated far away from the island's hustle and bustle, in a charming hinterland of Phuket. This real estate is surrounded with greenery tropical plants, the property is hidden from the prying eyes of strangers, and the owner gets calm, modest and gracious daily life. The convenient location allows to reach any point of Phuket in a few minutes.
Got any questions left?
Feel free to ask!