Development Opportunities Await on Hillside Land in Kata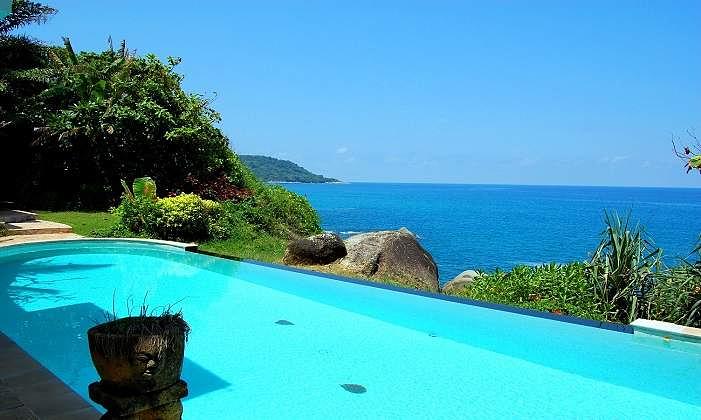 Looking to build a dream home, hotel or business in Phuket then look no further than hillside land in Kata with supreme sea views!
Kata is an idyllic part of Phuket with several charming beaches that have a warm and welcoming community.
At our real estate website you will find sumptuous sea-view land for sale in Kata which are becoming harder to find. These kinds of plots are scarce and anyone considering Kata will have to decide sooner rather than later!
Set back from some of the busier areas these hillside plots are just perfect for a second or retirement home.
Relax and Enjoy Yourself at Home in Complete Privacy.
Privacy around the home means being able to relax in whatever style you like! Many of these typical hillside plots are separated from nearby communities by a quiet road through an old plantation or lush tropical plants. With the right plot it can even seem like your house has the entire hillside to itself!
Enchanting Views.
The views out to sea, over towns and hillsides are ones you never tire of. There is always something new to see that has not been noticed before. With an elevated hill plot a secluded home can be achieved with views that will always fascinate.
An almost constant and refreshing breeze comes with an elevated view. There is nothing quite like a good sea breeze to cool and energise!
Coffee and Sunrises, Wine and Sunsets.
Wake up, grab a fresh coffee and sit on your veranda and watch the early morning mists fade as the sun rises behind you.
After a hard day's relaxation enjoy a glass of fine imported wine with your loved ones next to you. Count your lucky stars as you enjoy the marvellous sight of the sun disappearing behind the sea.
By building a dream home on a hillside plot in Phuket these things are yours to treasure for life!
There is a height limit at which you can build your property so check with a reliable professional for details on this.
Holidaying families are attracted to Kata because it has a peaceful and secluded feel to it. Some of the most well established, luxurious and renowned in Phuket hotels are based in Kata. These include Club Med and Boathouse, to name just two.
Also the beaches in Kata are quite sheltered and in a well preserved natural state surrounded by trees and fascinating tropical plants. At either end of Kata beach there are rocky outcrops which provide a fascinating walk and excellent snorkelling, some of the best in the world. An abundant underwater spectacle of corals, fish and other sea animals await snorkelers.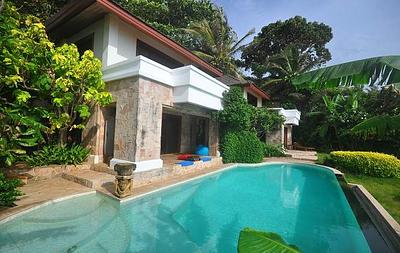 Got any questions left?
Feel free to ask!