The Title and the Changing Landscape of Property Marketing in Phuket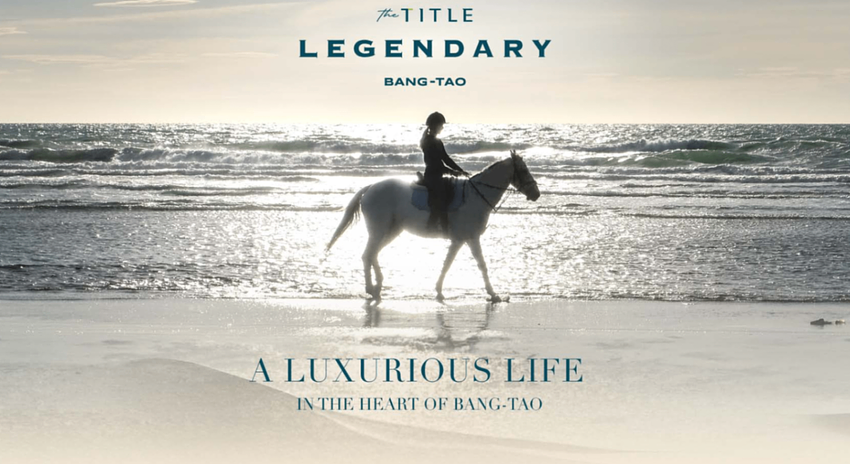 The Phuket property market is in a state of rapid transformation. In the past, developers would spend years selling out their projects, but today, it can take a mere 20 minutes to achieve the same feat. A recent example of this incredible shift is 'The Title,' a renowned regional developer. They recently opened sales for their new condominium project located in Bang Tao, and within just 20 minutes, every unit was sold out. This remarkable turn of events reflects the dynamic nature of the Phuket property market.
The project's concept is "REMARKABLY TIMELESS CLASSIC DESIGN JUXTAPOSES WITH MODERN LUXURY FINESSE THAT MAKES EVERYDAY TRULY LEGENDARY." This new development is located near Porto de Phuket and Boat Avenue, making it a highly sought-after property. The project offers a variety of amenities, including a vast garden spanning approximately 5,355 square meters and expansive swimming pools covering around 4,595 square meters. In addition to these features, there are over 35 facilities designed to elevate the quality of life for residents.
The design of 'The Title' project embodies modern luxury with a relaxing atmosphere. It caters to the diverse needs of residents by providing comfort and convenience. This condominium is designed to be an everyday recreational residence, emphasizing the importance of a fulfilling lifestyle.
One unique aspect of 'The Title' is its status as one of the few developments on the Thai stock exchange. The project offers many facilities, including co-working spaces, meeting rooms, a kids club, a library lounge, BBQ and party areas, a co-kitchen, a golf simulator, a yoga room, a boxing room, a theater room, and many more. This comprehensive list of amenities ensures that residents have everything they need within arm's reach.
The astonishing sales record of 'The Title' only a few days ago highlights the rapid evolution and growth of the Phuket property market. The fact that they sold out in just 20 minutes speaks to the high demand for well-designed, conveniently located, and fully featured properties in Phuket. It's a testament to the confidence that investors and buyers have in developers like 'The Title' and the Phuket real estate market as a whole.
For those who aspire to become part of this dynamic market, opportunities are abundant. At 'Phuket Buy House,' we specialize in working with the best developers we and hundreds of thousands of people trust. Take your chance to secure a property in these sought-after developments. We are here to assist you in booking your dream property, even before sales officially begin. The changing landscape of the Phuket property market offers tremendous potential for investors and homeowners alike, and 'The Title' is a prime example of the exciting developments taking place in this tropical paradise.
Got any questions left?
Feel free to ask!