New housing development focused on relaxation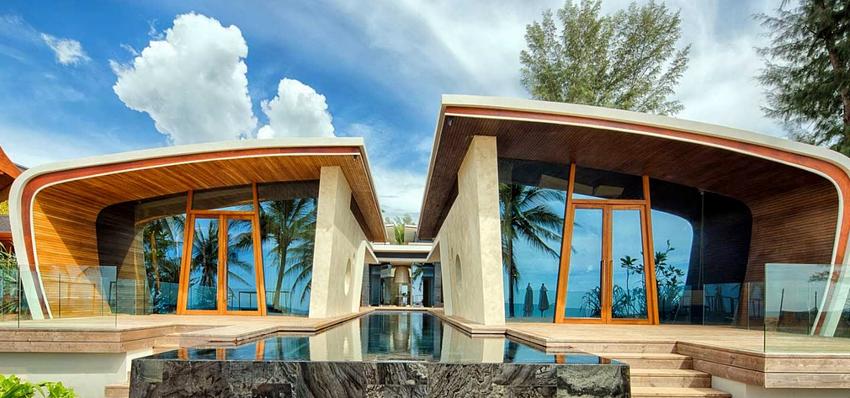 The developer of Land and Houses have carefully designed specific features to help create a fortuitous and relaxing atmosphere for their recent project, "88 land and Houses Koh Kaew Phuket". In Asia the number 8 is closely connected to good fortune.
Land and Houses is an accomplished developer of real estate in Phuket as well as around the country. They have been successful with a number of high grade housing projects and the developer was awarded a Readers Digest Trusted Brands Award.  
Koh Kaew is a district that lies close to the heart of Phuket where many popular areas in the island are conveniently accessed. The Royal Phuket Marina and the British International School for example are located in Koh Kaew itself. Making it easier to get to and from the province is the fact that the main road in Koh Kaew runs directly to the airport and connects nearby with many other important roadways. Not far from Koh Kaew are Tesco Lotus, Central Festival, Big C, Index and Makro retail parks. Near these areas there are several international hospitals and universities.
The project will consist of 140 detached houses and a portion of those where completed in August 2014. The rest of the development is expected to finish in a year or so. The project features different design sets which are Acacia, Amplio, Idealist, Iconic and Grandeo.
These prices will start from THB 6.3 million with the Iconic design up to the top of the range Grandeo style that will sell for around THB 15 million. The Iconic design is spread over 136sqm and will have three bedrooms along with three bathrooms. The main bedroom and second bedroom will have en-suite bathrooms.
This price will vary slightly depending on the plot size. The Grandeo style will feature 239sqm of living space with four bedrooms, dining, kitchen and other areas. Also featured is a good sized outdoor terrace which would be handy for social events.
Every house will have two dedicated parking spaces. Another feature of the project is that each house will have landscaped gardens which allow garden views from all around the house. Special materials like light-weight concrete panels and reflective tinted glass windows which help to lower the house temperature and reduce energy costs are being used.
Some other notable features are cold and room temperature pantries and remote control shower toilets.  There are on-site water treatment with an underground tank and pump.
Shared amenities including a club house, park, fitness centre and swimming pool will also be provided.  
For security concerns there will be around the clock CCTV monitoring and key card access.
The project was designed to create a holiday resort atmosphere to help keep people relaxed. Careful attention was paid to the landscaping of the development as a whole to help create a revitalising atmosphere. The future of Phuket real estate is looking better thanks to thoughtful projects like this one.
Got any questions left?
Feel free to ask!