Street food in Phuket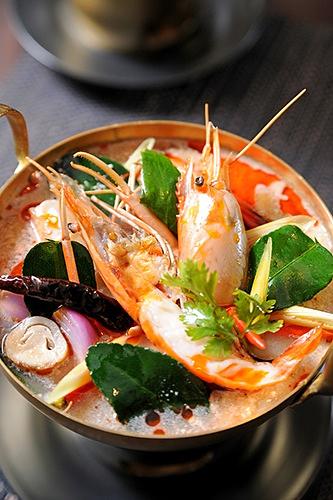 Street food in Phuket also as well as in the entire Asia is extremely popular. Night markets and cooking on the street in front of curious tourists are an integral part of an amazing Thai culture.
A plenty of local markets flood the streets in every town. The prices are cheap, moreover, Phuket street food is really delicious. If you want to try all kinds of Thai street food such as spicy soups, curry, mini pancakes topped with coconut, fried locusts and larvae and then choose your favorite one, you should visit afternoon and night markets that are open every day of the week but in different parts of the island. The most beloved weekend market among local people, expats and tourists is Naka Market opened on every Saturday and Sunday, it is located not far from Central Festival. There is so much variety of local specialities cooked fresh and being very pleasant to taste and smell.
Many travelers are scared to death to buy something in the streets. Actually the truth is that it doesn't matter where you eat but it is a very important thing what you eat. A lot of poisoning happens when people eat meat products, for example, chicken, pork, beef, fish and seafood less frequently. The food should be well cooked, and you must avoid raw or not cooked food. Smoked and grilled pieces of meat are better to sidestep. Unlike egg noodle seafood soup, it is an ideal choice from the safety point of view. Firstly, all the ingredients are boiled, then the main product of the dish is Chinese noodles. A traditional and very popular soup Tom Yam is not in the list of infectious street food either.
Got any questions left?
Feel free to ask!