Affordable real estate: what income will it bring?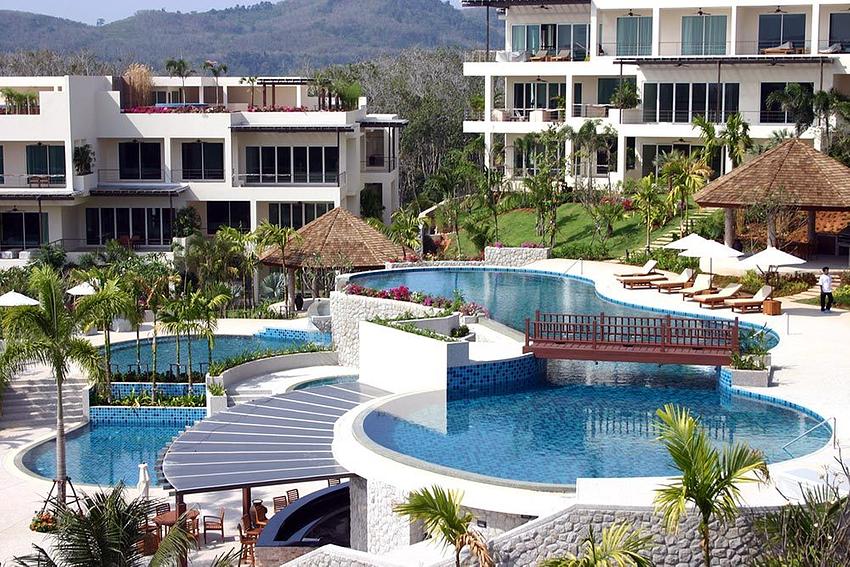 Our office is often visited by guests who want to find out what affordable real estate to buy in order to generate income. We will talk about this in detail later in the article, but first of all, we hasten to assure you that we are glad to see guests and from Monday to Saturday we are ready to tell you about the recommended options personally.
We will cover the following questions below:
What property is considered affordable in Phuket?
Which area to choose?
How much can you get from renting an apartment?
How much can you earn on the resale of a new apartment?
The highest chance of earning on the resale is to invest in a project at the pre-sale stage. It is possible to choose an apartment from the maximum options available at the lowest price. At the same time, the developer asks for an advance payment, which reserves this right to make choice. Often bonuses are attached to the payment in the form of credits for purchases and nights in a hotel as a gift.
The pre-sales stage is even before the appearance of price lists, before the announcement of the official start of the project. Do you want to participate in any presale? Message us, and one of the managers will contact you when the next project is launched.
The Title Halo project became sensational. The agencies were informed about pre-sales at the very beginning of November, two weeks later they sent starting prices, and three days later they opened a reservation. In fact, the last apartment at a price of 3.6 million baht was sold only on January 28th. Throughout December it was possible to purchase apartments at this price, but the choice narrowed day by day.
What is significant is that in the very early stages you will be able to buy an apartment as freehold which means the full ownership. The closer to the end of the project, the less this chance, because the number of such apartments is limited by a quota for foreign ownership of 49%.
What property is considered affordable in Phuket?
If we talk about affordable prices, then this is 3-5 million baht for one-bedroom apartments and 6-10 million baht for two-bedroom apartments. Sometimes cheaper studios appear on the market, for 2.3-2.7 million baht, in buildings that are more than five or seven years old, which have lost value due to not the most outstanding management. Occasionally, there are small two-bed apartments at a price of about 4 million baht, but this is an exceptional rarity and leasehold. These apartments sell out quickly.
If you want to feel calm, we will advise a reliable developer who has already successfully completed several projects.
To save money, it is better to purchase a smaller apartment, and not save on:
Opportunities to get full ownership of it (pay for freehold)
Proximity to the beach
Such apartments are easier to sell and rent.
Which area to choose to buy an apartment?
Whatever the purpose of the investment would be, this is the most important question. Everyone has preferences on the beaches and areas of Phuket, but they are unstable and changing. This season, we hear complaints that areas in both the south and north of the island are overpopulated with Russian people. These words come from both Russians and foreigners.
We would like to note that only a few acquire real estate, and the majority rent it. The crisis will end and people will change their place of residence. Moreover, Thai visa policy is not the easiest.
If you are thinking of buying for your own residence, consider the following:
What school will your child go to?
Will you drive him to school on your own? How long does it take to get to school at different times of the day?
Which beach do you like? Long and wide, with loungers for relaxing and massage parlors and cafes, or more intimate, framed by dense greenery? This is a matter of taste, and at large beaches it is easier to find company, for example, to play volleyball.
Do you need to travel frequently? If yes, then North of Phuket is a place where the road to the airport and the Sarasin Bridge leading to the mainland takes 20 minutes.
If you are buying a property to rent out, then consider:
Rental periods (short, daily or long term)
Target audience (want to attract families with children, do not buy property in Patong)
How much can you earn from renting real estate?
Renting in Phuket during the low season and during the peak season differs dramatically: the price can jump three or more times. In the low season, the demand for rentals is low.
Let's imagine: you bought an apartment for 7 million baht.
It was rented at the peak season - 3 months (December, January, February) at 120 thousand baht per month.
Then you rented it out three more times at 100 thousand baht per month, and the rest of the time - only 3 months for 60 thousand baht, and there were still three months of no rent.
Total: 840 thousand baht for the year, but this is the gross income from which we subtract:
Fee for maintenance of common areas, 60 baht per sq.m. * 100 sq.m. area for ease of calculation and get 6000 baht per month or 72 thousand per year.
Cleaning cost. Let's take 2000 baht at a time and multiply by 6 - this many rental contracts you have concluded - 12 thousand.
Payment for internet and water. Subtract 1,500 baht per month - 18,000 thousand per year.
Replacement of damaged household items. Let's put aside 30 thousand baht.
Tax on rental income in Thailand 12.5% - from 840 thousand baht it's 105.000.
There are 603 thousand left. This is more than 8% per annum.
If you are not involved in this yourself, but manage the rental with the help of a third-party company, then pay for assistance from 20 to 40% of income. Then 360-480 thousand baht remains. This is 5-7% per year if you use the services of a third-party company.
How much can you earn on the resale of real estate?
If you purchased an apartment at the stage of pre-sales, then the minimum price increase by the time the project is completed is 20%. There are precedents when the price doubles.
A good location contributes to the popularity of the project and further price growth. By selling real estate at the peak of its value, you will make good money on the transaction and will be able to reinvest money in a new project by purchasing an apartment of a larger area or even several units.
What tax awaits you when reselling real estate?
If this is freehold and you owned the apartment for less than 5 years, then this is a tax of 6.6%, if longer, then 3.3%. Ownership of a property begins from the moment it is registered with the land department in your name, that is, after the project is put into operation.
As a rule, the buyer and the seller pay the tax in half.
If it is a leasehold, then the tax is 1.1%. Also divisible by 50/50.
By buying an apartment at the pre-sale stage and selling it before the project is put into operation, you pay only for the re-registration of the contract by the developer, from 30 to 100 thousand baht.
Let's say you bought a unit in Title Halo for 3.6 million baht and paid 300 thousand baht extra for freehold. You paid the full amount in advance and received a furniture package as a gift.
After a couple of years, but before the project is completed, you manage to sell your unit for 5.5 million baht. Let's imagine that you paid the agency a 5% commission and 100,000 baht for reissuing the contract. You have 5,125,000 baht left. The income was 1,225,000 baht or 31% in two years.
Another option is that you waited for the completion of Title Halo, spent there two years, and decided to sell the apartment at the peak of the project's popularity. The first time you paid tax in the land department in half with the developer 118.800 baht (6.6% tax split in half from the cost of 3.6 million).
You put it out for sale at 6 million baht, agree to offer of 5.7 million, pay 5% commission, pay tax split in half with the buyer, 3.3%, 5.226.900 remains.
From these we deduct the first tax paid at the land department and the cost of maintaining the common areas, 60 baht per sqm*36(area)*24 (two years). There are rounded up 5.056.000 baht left. In total, for 4 years you have earned 29.5%.
Of course, while you were thinking about what to do with your apartment for two years, you could rent it out, thus raising your total income as a percentage, and it would be already 40-56% in 4 years. But, if you wouldn't think for so long and sell the apartment earlier and invest again, the income would be even higher, around 60%.
These are purely theoretical calculations, but they will help you visualize the structure of income generation and make your own calculations.
Not all apartments are super easy to rent and resell, especially if you buy them for yourself, focusing on your preferences, and not on generating income. Our sales managers understand the issues of buying, renting and reselling and will calculate the potential profitability of the property you are interested in. Contact us and we will be happy to help.
Got any questions left?
Feel free to ask!