Visa for 10 years at the cost of 50,000 baht only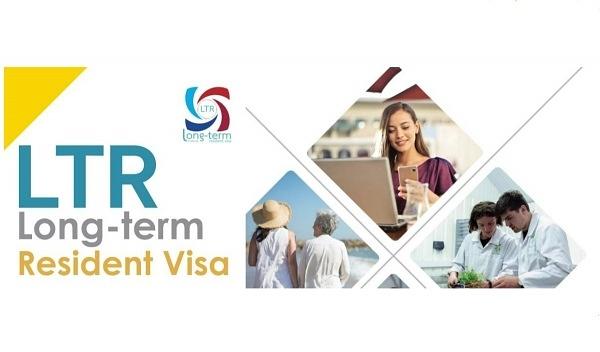 LTR is a new visa program developed by the Board of Investment. Let's cover it briefly:
Low price of 50 thousand baht for 10 years visa
You need proof that you earn 80 thousand dollars a year and / or a large amount of investment.
4 categories of applicants
The program is created to attract both capital and talent to the country, which should turn Thailand into an even more developed and prosperous country.
What can foreigners who want to live in Thailand for a long time like about this new program?
Low visa cost: 50,000 baht for a 5-year multiple-entry visa if you get it in Thailand. After 5 years, it can be renewed for another five years free of charge.
If you work in Thailand, you can get a digital work permit, and it costs as little as 3,000 baht per year. Moreover, this permit does not require compliance with the rule "4 Thai workers for every foreigner hired in a particular company".
Express service when you travel out of Thailand and back.
Notice of stay should be given not every 90 days, but once a year.
Abroad income tax exemption and 17% personal income tax for highly qualified professionals.
The program is designed to bring more than a million of talented and wealthy foreigners to the country in next 5 years. Who can be considered talented and wealthy?
Wealthy Global Citizens are those who have all of the following:
at least one million US dollars in assets and investments,
personal income of 80 thousand dollars a year or more,
investment of $500,000 or more in Thai government bonds, Thai real estate, foreign direct investment,
health insurance for at $50,000+, or social insurance covering treatment in Thailand, or a deposit of $100,000+.
Wealthy Pensioners - people of 50 years old + with a stable pension or regular income of $80,000 a year or more. In case income is less than 80 thousand, but more than 40 thousand dollars a year, applicants for a visa under this category must invest at least a quarter of a million dollars in Thai government bonds, Thai real estate, foreign direct investment.
Work-from-Thailand Professionals - distant workers of large foreign corporations.
Highly-Skilled Professionals - Experts in their chosen fields of activity, working for business enterprises, science institutions or research centres, as well as educational institutions and government agencies in Thailand.
These two categories must have:
proof of work experience in the required field of activity for at least five years,
proof of income of less than $80,000 a year.
If it is less than 80 thousand, but more than 40 thousand dollars a year, they will be asked to provide a diploma with a master's degree or higher.
For professionals working from Thailand, however, a diploma can be replaced by the right of intellectual property or Series A funding.
Professionals employed by Thai government agencies do not need to prove their high income.
Since we're on a Thai real estate website, let's take a look at which properties are right for World Wealthy Citizens and Wealthy Retirees.
Freehold - condominiums, buildings and houses, issued in the name of the applicant.
Leasehold - long-term lease up to 90 years - same real estate objects, as well as plots of land, registered in the name of the applicant. The lease term must continue for at least another 10 years from the date of the visa application.
How to prove the value of real estate, what value is taken into account?
The price must be confirmed by the land department.
Applying for an LTR visa
Step one. Register on the website of the Investment Council, fill out an online application and upload the required documents. https:/visa.boi.go.th/register
Step two. Within 20 days you will learn the result and receive a letter of recommendation.
Step three. Contact the immigration office or the Thai embassy abroad.
You will need:
Application form TM94 filled.
Passport and its copy.
A letter of recommendation, the term of issue of which does not exceed 60 days.
Passports of dependent family members.
Copies of documents confirming the related status: marriage certificate, birth certificate, adoption certificate, etc.
Form STM.8, which you will be required to sign to confirm that you are aware of the criteria and conditions for temporary stay in Thailand.
50 thousand baht as payment for the visa. Dependent family members receive their LTR visas for the same cost. Maximum 4 additional family members per main applicant.
The visa is issued for five years. If your passport has a shorter expiration date, then the visa is stamped with passport expiration date. When you change your passport, the balance of five years will be transferred to the new passport free of charge.
How to apply for the second five years?
Exactly the same way as the first time, including receiving a letter of recommendation from the Investment Council. It should be applied for at least two months before the expiration date of the first visa. A five-year renewal is free of charge.
What do we have in total?
The lowest cost of a long-term visa.
High financial requirements.
The investment can be returned.
Got any questions left?
Feel free to ask!