Phuket Real Estate Guide. Chalong area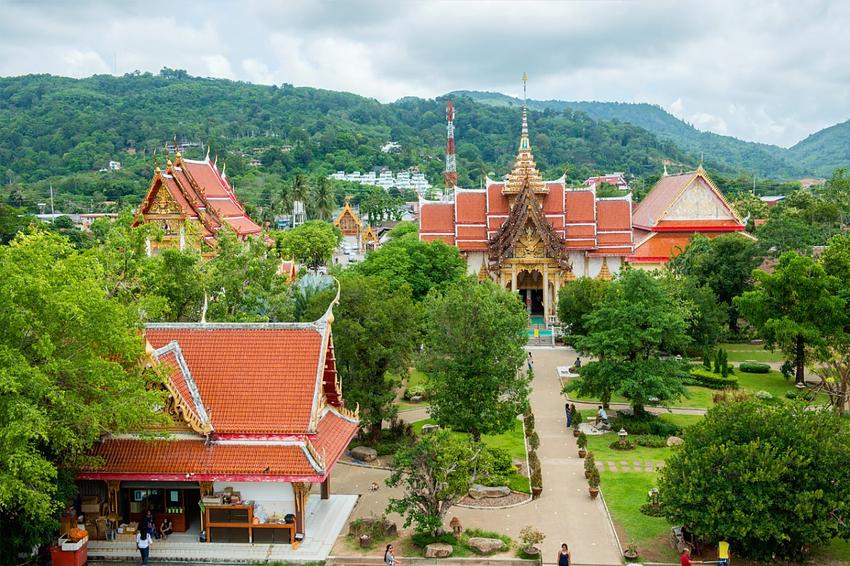 Chalong is an area that is rarely mentioned when talking about Phuket real estate. And in vain, there is everything for life and comfortable living: a good location, developed infrastructure, international schools, a large selection of real estate for purchase and rent, and most importantly, this is the price that will pleasantly surprise you.
Chalong is a mix of ex-pat and local communities, giving it its own special atmosphere that everyone will enjoy.
The area is constantly expanding and growing, new offers and projects for investment appear.
If you look at the map, then Chalong is located in the center of the island, closer to the east and south coast. It is one of the convenient places to stay for both ex-pats and short-term tourists. Chalong is directly connected to the areas of Rawai, Karon / Kata, where some of the most beautiful beaches on the island and the main roads of Phuket are located, they can be reached in 10-15 minutes by transport.
Infrastructure
Chalong has modern shopping malls with a wide range of imported goods such as Villa Market, a Western-style grocery store. In the same complex, there is the Home Pro shopping center, which has everything you need for your home from TVs to kitchen sinks.
A little to the south of Villa Market there is a Tesco supermarket, which is adjoined by several other chain stores. The largest shopping center on the island - Central Festival is 10-15 minutes away.
The region is also home to a large number of international schools and kindergartens.
Scattered around Chalong are countless unique small businesses catering to tourists and ex-pats. The best of these is undoubtedly the restaurants offering a wide variety of food.
Real estate in the Chalong area
There is a large selection of housing from inexpensive to premium class, apartments, and villas. Also, land on the coastline of the east coast is in great demand.
Examples of properties in the Chalong area:
Mono Japanese Loft Plus Chalong
This is a complex of cozy townhouses, some of which have already been built and are ready to move in. Another part is under construction, which gives future owners a payment plan in installments and the ability to make changes in design and layout. The cost of such townhouses starts at $ 241,935 with and without a pool of $ 226,692.
You will also find a large selection of resale properties here, such as a luxury villa for $ 461,290 or more, a budget 2 bedroom house with a pool for $ 186,452.
If you want to get even more offers, leave a request at the link.
It is also a townhouse complex built-in in 2018. The houses are available in size up to 300 sqm, including three floors and three bedrooms, as well as access to a private pool and terrace. Each house is made in a modern design, taking into account all the needs for a comfortable stay.
Price starts from $ 364,198 USD.
This is a new condominium project in Chalong, with modern studios and 1 bedroom apartments. The construction of the complex began in June 2021 and will be completed by December 2022.
All apartments are fully furnished and equipped with a private jacuzzi on the balcony, a fully equipped kitchen, and luxurious furniture set from Kenkoon.
This condominium is perfect for your own residence and investment. The developer offers a guaranteed income: 6% for 5 years., As well as a convenient schedule of payments in installments until the end of the construction period.
Also in the Chalong area, you can find a large selection of resale from owners, such as this beautiful house in the territory of a gated community:
Even more real estate offers on request!
Got any questions left?
Feel free to ask!