The Title Rawai. The most famous condominium in Phuket! For investment and for life!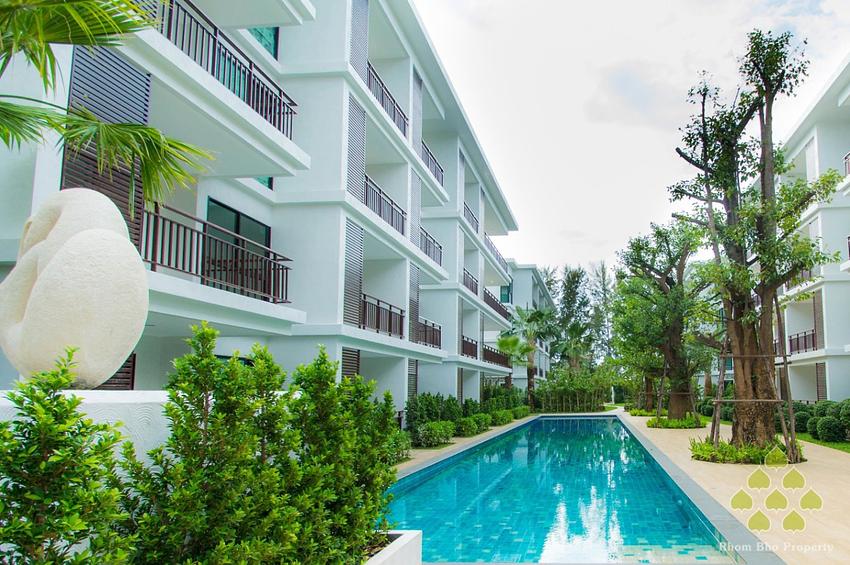 If you've ever been to Phuket, you've probably heard about this project! The condominium is located across the street from the Rawai promenade, a short drive from Nai Harn Beach and just a few steps from the developed infrastructure.
The Title Rawai is a large-scale project that combines the original brand concept of modern architecture and harmony with nature.
The complex consists of 5 phases, 4 of which have already been completed and are successfully functioning, and the 5th phase will be commissioned in October 2021.
Each phase has a common infrastructure, making your stay as comfortable as possible. On the territory of the condominium there are:
Pools
Gym
Sauna
Garden with seating area
Parking for each building (for cars and motorbikes)
24-hour security and video surveillance
A restaurant
Management company office
Layout types range from small studios to spacious 2 bedroom apartments. Overlooking the garden, pool, sea, or city. There are also apartments with direct access to the garden or pool.
Currently only owner resale is available in phases 1 to 4. If you would like to receive a resale offer, please contact us by clicking the link.
We will dwell in more detail on the last (5) phase, which will be commissioned in 2021. This phase is divided into two buildings: an investment one and one for one's own residence.
Investment zone:
The investment zone will be managed by the Best Western Hotels & Resorts chain, renowned for its international quality standards. Title V title will be produced under the BW Premier Collection brand from Best Western and will be wholly operated by Best Western Hotels.
Conditions:
10 years of hotel management
Guaranteed yield: 7% per annum for 3 years (paid within 15 days after the transfer of ownership)
Rental program (rental pool): 60/40 for 7 years
The cost of apartments is from THB 4,370,575 (excluding the furniture package and additional payments).
Resident zone (for own residence):
This option is great for your own living, and for self-rental.
Apartment prices start from THB 3,395,700.
Unit types in phase 5:
One bedroom 35 sq.m. - 41 sq.m.
Two-bedroom 69 sq.m. - 78 sq.m.
Location:
The condominium is located in the Rawai Beach area, within walking distance of shops, restaurants, bars, massage parlors, banks, and just a few minute's drive from the magnificent beaches of Nai Harn and Yanui.
From the pier and the promenade of Rawai, boats are constantly plying to the nearest islands. To the international airport - 40 minutes by car.
Company - developer
Rhom Bho Property Public Company Limited (TITLE) is a development company founded in 1989. The name "Rum Boh" means the bodhi tree, the sacred symbol of Thailand. With his blessing, everyone is imbued with respect for each other and for the place where they are.
The company pays special attention to unique design, construction quality, and the environment in order to emphasize a sense of calm and relaxation.
If you would like to become a part of The Title Rawai project, please contact us by following the link. There are special discounts for our clients.
Got any questions left?
Feel free to ask!