Bright Phuket. Boutique condominium for your own residence and investment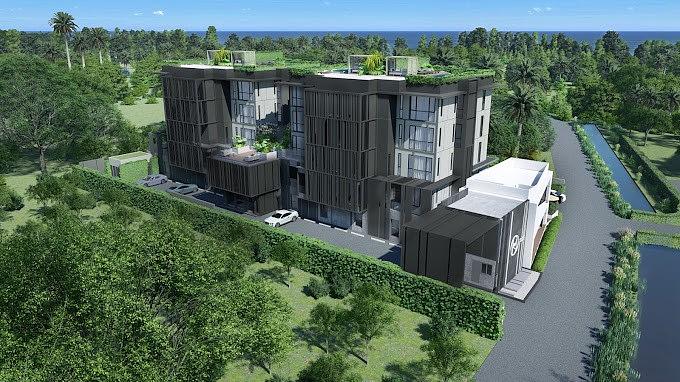 Luxury apartments for sale, just 200 meters from Bang Tao Beach. When a luxurious lifestyle ceases to be a dream but becomes a reality! Phuket is a new oasis of tranquility.
New to the Phuket property market, a boutique-style condominium with luxury apartments.
Bright Phuket is a new trend for the island. Small condominium within walking distance of the beach. All apartments are meticulously designed by a team of experienced architects, keeping true to Asian interior design but with Western comfort. The main task of the developer is to create apartments for a comfortable stay. Large territory, competent division of space, stylish design, and all this is surrounded by the tropical forests of Phuket.

Developer
ETP HOLDINGS CO., LTD. and Bright Partner led by Mr. Haim Eliezer Ashkenazi. Mr. Haim builds and owns a number of commercial buildings throughout Thailand. His partner Mr. Prasong Mipeuch and director of FORCE CONSTRUCTION LIMITED PARTNERSHIP, founded in 1999. Mr. Prasong is a civil engineer with over 20 years of construction experience in Phuket. And Mr. Prasert Thunprasert is an architect and registered building inspector. Khun Prasert holds a BA in Architecture from the National University of the Philippines and an MA in Architecture from Oklahoma State University, USA. From 1974 to 1988 he worked and lived in the United States, returning to Thailand in 1988, he founded a company here.
The team's portfolio includes many projects throughout Thailand.
Details of the project
The project is located on an area of 2.424 sq.m., consists of two five-story buildings, and includes a total of 34 luxury apartments, with different layouts.
Completion of construction: 2021
Types of apartments:
Two-bedroom apartments (176.5 sq.m.)
Complex infrastructure:
Pool
Playground
Reception
Terrace
Parking
Security 24 hours
Gym
Sauna
Yoga center
This boutique condominium is intended for private residence, all conditions have been created for this, from the interior arrangement of apartments to the general infrastructure, and at the same time offers an investment program for its owners.
6% annual guaranteed return on investment for 3 years.
Free accommodation in the apartment for 30 days a year.
or
Rental pool on terms of 60/40.
Reservation deposit - 150.000 Baht. Individual payment schedule on request!
The location of the complex
The condominium is located within walking distance from Bang Tao Beach, this is a magnificent beach, more than 13 km long. In five minutes is the world-famous beach club - Catch Beach Club and the largest water park in Phuket - Blue Tree Waterpark. In just ten minutes you will find a shopping complex - Porto De Phuket, with shops, supermarkets, and restaurants. It will be comfortable for you and your children.
Bright Phuket brings you a sense of tropical luxury at a reasonable price. As a future owner, you will have a choice: live here on your own or receive a guaranteed income. This is an important point, as in most condominiums under construction in Phuket, investment programs are mandatory. Another plus is the small number of apartments, so no one will disturb your privacy.
For booking inquiries and for more information, leave a request at the link.
Got any questions left?
Feel free to ask!