Andara Resort & Villas. Exclusive offer in the Phuket real estate market.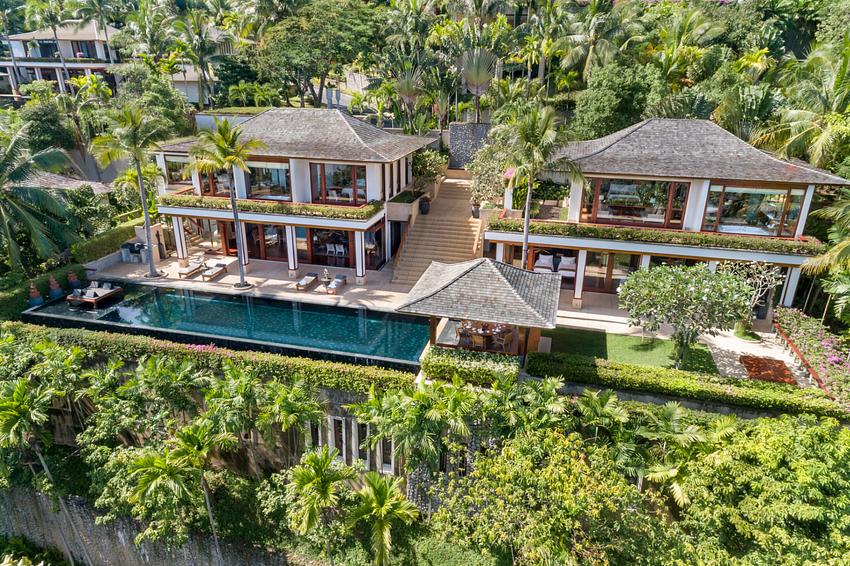 Andara Resort & Villas is a luxury residential complex with first-class hotel service.
The project is a kind of mix of private villas, suites, and the infrastructure of a five-star hotel. The complex is located in the Kamala Beach area, on Millionaire Miles.
developer and management company
The resort was developed by the Paradise Group team under the auspices of Allan Zeman's Hong Kong-based Lan Kwai Fong (LKF). The company has extensive experience in construction and management. One of Hong Kong's popular bars and restaurants, Lan Kwai Fong is a product of the LKF brand. In addition, Paradise Group owns and operates The Plaza Surin shopping boutique center. The company is currently implementing one of the largest projects in Thailand - Aquella, you can read more about it here.
Andara Resort & Villas has become a dream come true for Allan Zeman, inspired by the beauty of a tropical island.
The Andara complex has won numerous international awards, which speaks to us of the success of this project.
"Best villa development Phuket", "Best villa development Thailand", "Best Residential Architecture Thailand" from Thai Property Awards in 2015.
"Best villa development South East Asia" from S.E Asia Property Awards 2015.
In addition, Andara was recognized as the best resort in Thailand, and in 2018 the project was awarded the Asia-Pacific Prize for Entrepreneurship 2018 in Thailand in the field of hospitality, catering, and tourism.
about the project
The complex consists of three components:
Suites
Andara Suites are spacious apartments with private terraces, swimming pool,s or duplex penthouses. Grand in size, with open plan kitchens, beautifully designed bedrooms with en-suite bathrooms. One of the advantages of these apartments is the private seating areas with panoramic sea views. Most suites have their own infinity pools. They are perfect for families or romantic honeymoons.
Hotel infrastructure
The resort has a spa recognized as one of the best on the island, offering a variety of treatments from authentic Thai massages to a range of body treatments.
Fitness room with a large selection of exercise equipment. The hotel also offers individual and group Thai boxing classes, strengthening and lengthening muscles with TRX Power, tennis, meditative yoga, contemplative tai chi, as well as wellness stretching, and Pilates.
For children, there is a large kids club on-site with professional staff who will make your children's stay interesting and fun.
There is also a boutique with fashionable and sought-after clothing lines, several restaurants, and a culinary studio, where you can get lessons from a professional chef.
Villas
These villas are designed to dazzle the imagination with their grandiose size and magnificent views of the coastline and tropical jungle. The area of ​​the villas starts from 1,160 sq.m. and includes from 3 to 7 bedrooms. All villas have panoramic infinity pools where you can hide from the hot day. During the construction, only high-quality building materials with a predominance of natural wood were used.
Each residence provides exclusivity and privacy.
These villas are available for sale, meaning anyone can become the owner of a luxury property in Phuket. This acquisition will become not only an indicator of status but also an opportunity for a stable rental income.
The cost of villas starts from $3,753,264. Or by contacting one of the managers using the link.
Got any questions left?
Feel free to ask!