Real estate from the developer in Phuket. VIP THAILAND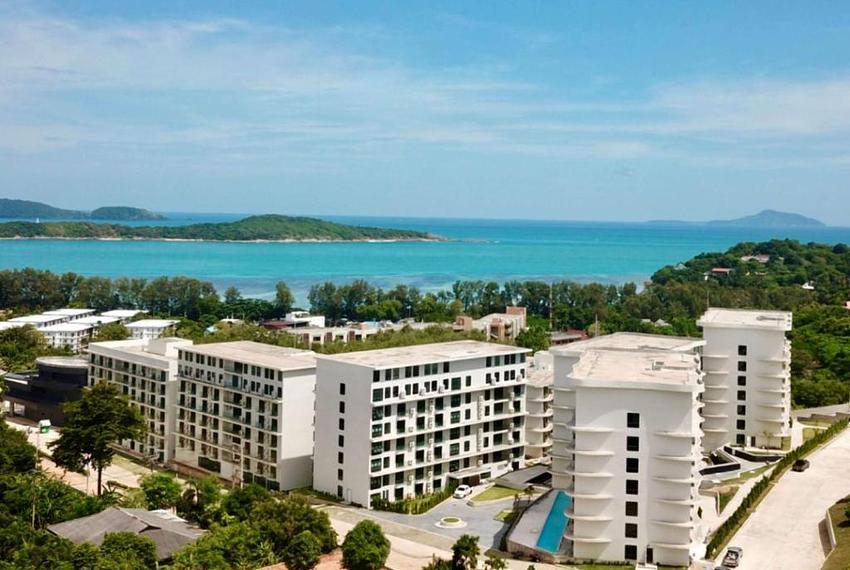 Buying real estate from a developer provides certain guarantees and simplifies the procedure for the purchase and sale transaction.
In this article, we will tell you about one of the successful companies on the island, whose reliability is beyond doubt.
VIP THAILAND is a developer company that has managed to establish itself and defend its authority during the crisis period.
The company was founded in 2015 with headquarters in Phuket and a representative office in Beijing. VIP THAILAND is not just a developer company, it is the provision of hotel management and butler services.
History of the company:
2015 - the creation of the VIP KATA hotel brand.
2016 - the creation of professional management for butler service.
2017 - the VIP Mercury project was launched together with Chinese partners.
2018 - the VIP Galaxy villas project was launched.
2019 - The VIP Great Hill condominium project was launched, near Phuket Airport.
2019 - the project of VIP Sky Moon luxury villas on Bang Tao beach was announced.
2020 - development and launch of two new projects on Karon and Rawai Beach (project no. 6 and project no. 7).
VIP THAILAND is the leading property developer on the island with a comprehensive quality service. A team is a group of passionate people who explore new methods, focusing on the needs of their customers, ultimately creating the perfect product for relaxation and life.
The concept of the brand is not just about creating properties, but places where you can fully enjoy life. By combining natural landscape with contemporary architectural art, the result is an ideal place to live.
VIP THAILAND is distinguished primarily by its quality standards. A professional quality control team has been established within the company. We will not reveal all the secrets, but we will announce the main standards, they will be useful to you when choosing any real estate.
Standards for assessing sources of danger, quality of civil construction.
Quality standards for elevator systems and individual security systems.
Water quality standards.
Quality standards for doors and windows.
Quality standards for garden landscape and engineering finish.
Project development, protected area.
VIP Thailand has also earned respect for its social orientation, helping children and animals, and organizing charity events.
Company projects:
VIP Mercury is a condominium located in the southern part of Phuket, just 400 meters from Rawai Beach and 2 kilometers from Nai Harn Beach. The complex consists of 8 high-quality buildings and a multi-functional luxury hotel lobby. It is one of the few projects in Phuket that officially passed the Thailand EIA (Environmental Impact Assessment) in July 2018. In this project, you will also be offered an investment program with a guaranteed income of 6% for 2 years and the subsequent transition to a rental pool program, with an income divided by 80 by 20.
There is a special promotion for this project until July 1:
When buying an apartment in this condominium, the developer will reimburse you for the airfare.
You can get more detailed information by following the link.
VIP Galaxy is a luxury complex of villas and townhouses in the south of the island, each with a private pool and garden. Here you will be provided with five-star rental management and daily service. Townhouses start at $ 583,333 USD and villas start at $ 734,760 USD.
VIP Great Hill is a budget condominium located in the north of the island, in the Nai Yang Beach area. There is an international airport and a national park nearby. The advantages of this complex, first of all, in the price, only 1.593.000 Baht per apartment in Freehold with a guaranteed income of 7% for two years. In order to book, it is enough to make a deposit of 50.000 Thb, just by clicking the link.
The next anticipated project is an apartment complex on Bang Tao Beach. Stay tuned for updates on our website https://phuketbuyhouse.com
Got any questions left?
Feel free to ask!