Investing in Phuket Real Estate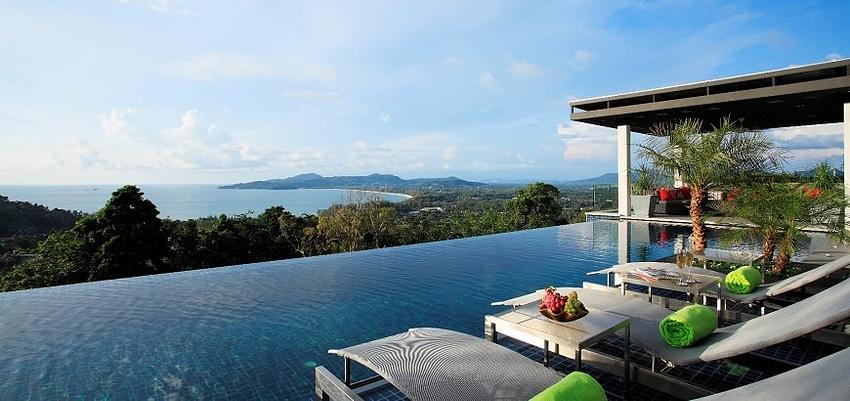 Nowadays the panic-stricken people are trying to save their money because of the global financial crises. The situation seems to them so tragically that they keep their eyes closed and lose the opportunity not only to save their money but also to earn it. That's why we've decided to make this Phuket Property Guide which is intended for those people who always think of their finances.
Our Phuket Property Guide will remind you of the authentic way to get profit from investment in Real Estate. But first of all let's shortly peep into the attractive world of reality in Phuket.
Phuket is absolutely different from other places in the world. Your life will be fragile at the mercy of the sea here. People will make this inhospitable island your home. Phuket will never lose its magical allure. It will not be tired to tempt you and make you surprised. Phuket is the great choice for travelling, living, educating and investing. 
It may seem like a paradox but the real estate business in Phuket has been providing an attractive means of profits for many investors in the world. Moreover hundreds of investors have already doubled their income by means of renting out their properties.
Further in our Phuket Property Guide you will find the information that Phuket Real Estate has always been a solid capital investment. If you ask us: "How is it possible to earn money in Phuket Real Estate?", we will answer you: "It's easy."  Firstly you buy a property in Phuket. You should choose a condo or apartment if you prefer to get profits quickly, because these types of property are very popular in Phuket. Or you can stay there from time to time, and you can rent it out when you are out of Phuket. Also you can sell it in around 5 years and get the margins. If you take the long term investment up, you should buy a luxury villa with a magnificent sea view or a beachfront villa. Then your earnings will be much higher. Cut a long story short: you are earning your money by means of renting out a property or reselling your investment after a few years time.
Our Phuket Property Guide reminds you of permanent prices increase in real estate industry, and this fact cannot but make investors glad.
So these are just some of the factors that could convince you to invest in Phuket properties and yield high profits from such investments. Then do not waste your time and money and don't wait much longer before the opportunity grows less or too expensive.
Got any questions left?
Feel free to ask!