Fishing in Phuket

The Andaman Sea is one of the best places for fishing. Marlin, sailfish, wahoo, king mackerel, rainbow mackerel, barracuda, giant trevally, dorado, various species of tuna, grouper, snapper is an incomplete list of local sea creatures. 
It doesn't matter you are an amateur or a professional fisherman, just don't miss Phuket fishing. In addition, fishing in Phuket is more than some kind of beach holidays, it is an unforgettable adventure through the seas and freshwater lakes.
One of the reasons why the island seems very attractive to many tourists is an amazing fishing, diving and snorkeling in coastal waters.
Unlike many people believe, fishing in Phuket is not only a passive meditative entertainment, but also an unforgettable experience. There are several types of fishing permitted around Phuket.
Freshwater fishing – is suitable for lovers of nature. This trip will help you forget about all the problems and relax. Moreover, here you will able to get fish weighed up to 20 kg. This kind of fishing is an ideal choice for people suffered from sea sickness.
Sea fishing - is allowed around the Similan and Andaman Islands. Ladies will enjoy watching magnificent landscapes, swimming in crystal clear waters and taking sunbath in hidden beaches which is possible to reach only by boat. Men will be so excited to catch such giant fish as stingray and mackerel.
Bottom fishing – is the great choice for people who don't like long sea trips and who want to get a result but not interested in a process. So you will catch fish during the first stop already. Bottom fishing in Phuket is the easiest and most comfortable way of fishing. Actually, it's suited to groups of friends who prefer enjoying fellowship.
Night Fishing in Phuket – has become very popular because it's extremely hot during the day. In addition, various predatory fish "wakes up" at night which is impossible to see in the day time.
So if you are fed up with you grey noisy city, your soul and body need to have a rest, then help yourself, just spend your next holidays going for fishing, diving and snorkeling in the pearl of Asia, in Phuket.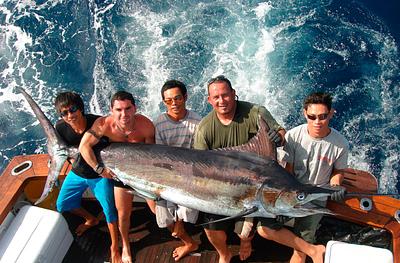 Got any questions left?
Feel free to ask!