Nai Harn Beach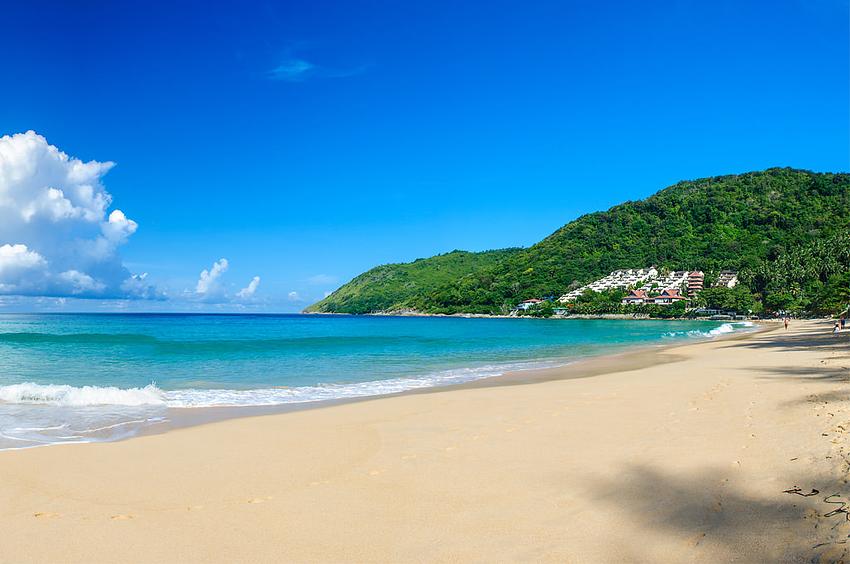 Nai Harn is the beach on the south coast of Phuket. Some people say it is the most peaceful area perfectly suited to relaxing honeymooners. A calm sea, sandy beach and palms on the background of pristine verdant beauty obviously inspire the most frozen souls. Even locals adore Nai Harn Beach, It's easy to meet a lot of thai families came here to a picnic on weekends.
Spacious sandy coastline is located between beautiful tropical forests and the Andaman Sea. In addition, Nai Harn is an ideal beach for swimming with kids. But lovers of diving and snorkeling should remember that it is not recommended to dive in the season of monsoons because there are strong undercurrents in the sea and it's quite dangerous.
There is a viewpoint nearby the coastline with magnificent and unforgettable views Kata and Karon beaches.
On the west of Nai Harn Beach the royal regatta takes place annually. It attracts everyone who are mad about sparkling snow-white yachts. A special position among Nai Harn natural intersegments is occupied by the beautiful lake. There are a few luxury residential complexes with spacious apartments around the pond.
Got any questions left?
Feel free to ask!