Phuket Seasons. Best time to visit Phuket

As it is known there is no bad weather, each season has its traits. It is true, but it is also evident the sun is better than rain if you have holidays in Phuket. We have attempted to show you what it's the best time to visit this beautiful island and have observed each month of the year with its advantages and disadvantages, so you can learn month by month and choose the weather you like more.
Peak Season:
January is one of the best time from weather forecasters' point of view. There is almost no rain, the sky is clear and super blue, the humidity is extremely low.
Advantages:
Great weather
Sunny days
No waves, the sea is quiet and transparent
All attractions work
All bars and clubs are open
Many interesting and positive foreigners
 Disadvantages:
Permanent traffic jams
Many beaches are overcrowded
Prices for everything (accommodation, package turs, goods, etc.) are much more higher than in other months
February is still a peak season, there is no much difference from January. Note Chinese New Year often falls on this month.
Advantages:
Minimal humidity
Not rainy
Calm waters
Bright nightlife
Ideal time for diving and snorkeling
Opportunity to get a perfect bronze tan
Various choice of fine restaurants
Vivid shows and a lot of wonderful fireworks
Disadvantages:
Still terrific traffic jams
Still high prices
If you prefer to have holidays in February, you'd better book accommodation and flight tickets before (in July and further)
High season
March is still high season, but already not the peak. It means the prices are starting "to melt" under the hot sun of Phuket.
Advantages:
Reduces prices
Less people
Almost no rain
Beautiful sunny days
Splendid weather for sea-trips (Phi Phi Islands, Krabi, Similans are still open, etc.)
Lively and bustling nightlife
Disadvantages:
It's becoming hotter
A bit higher humidity
It's still busy on the roads
April – the end of high season. That's the excellent time to travel in Phuket. Why? Because the kindest and funniest festival falls on 13-15 April. We are taking about Songkran. Don't you know what it is? Then book a nice villa on PhuketRentHouse and come here to watch this admirable celebration.
Advantages:
Amazing experience through Thai New Year Festival (water, joy and smiles are everywhere)
Smooth and safe sea
A lot of discounts and promotions for habitation
Disadvantages:
Be careful when you drive in Songran, there is the most crash dangerous days of the year
It's extremely hot (may be 36 degrees Celsius in the shade)
Low Season
May is the beginning of rainy time. The average quantity of rainy days in May in Phuket is 19. It may seem that more than a half of May is wet, but don't be in a hurry to be scared with it. Because usually it's impermanent and happens in the evenings.
Advantages:
Approximately 50 per cent discount for housing
Beaches are slowly becoming empty
Still good weather
Cooler than in the previous month
Disadvantages:
Humidity is increasing
Many "wet" days
Sea gets hectic, and the only islands where it is possible to swim with real alive turtles in Phuket are getting closed (Similan Islands)
June – July – August - September are similar months, they don't have any different features, so we are going to review them together. It's definitely rainy season, the time of lingering rains and storms.
Advantages:
Pretty low prices for everything (even for fruit)
Huge selection of many exotic fruits (it's the season of a lot of thai fruits)
Streets and roads are empty
Beaches are full of a couple of people only
Time for peaceful holidays
Fresh air
Disadvantages:
Nightlife is nearly gone
It may have rained for 2 or 3 days
Rough sea (red flags on the beaches forbidden to swim)
Not good time for diving
October is the last month of low season, it is not so wet, much more better than in September.
Advantages:
Low numbers of tourists
Still cheap prices
Not so wet
Disadvantages:
Rainy enough
Many waves on the sea
High Season
November is the first month of high season in Phuket. The beaches are gradually filling up, night clubs and discos are waking up, the island is ready to accept many visitors.
Advantages:
Still not crowded, you can feel relaxed
Cafes, bars, clubs are open for you
Sunny days have come back
Festival of "fire" Loy Kratong
Disadvantages:
It rains from time to time
Traffic jams return
Prices are rising
December is the month when the number of tourists is increasing every day, prices are growing like mushrooms after rain, and the peak of the prices are in Christmas and New Year's Eves. But is cannot stop people who are keen to visit this magical island.
Advantages:
Rainy days are over
Nightlife opens all its doors; you will not get bored
Enchanting Christmas and New Year's celebration
Disadvantages:
High and inflated prices
Overcrowded
Awful traffic jams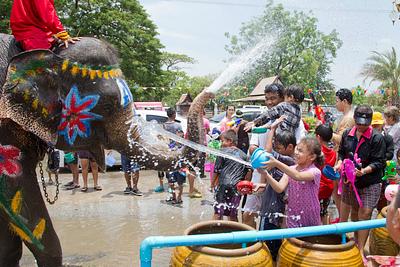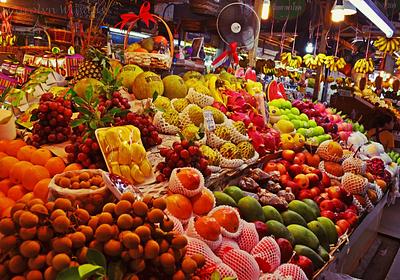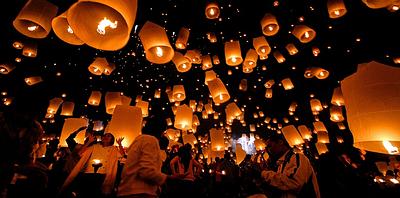 Got any questions left?
Feel free to ask!