How to buy investment property in Phuket: Tips, Advice & Guides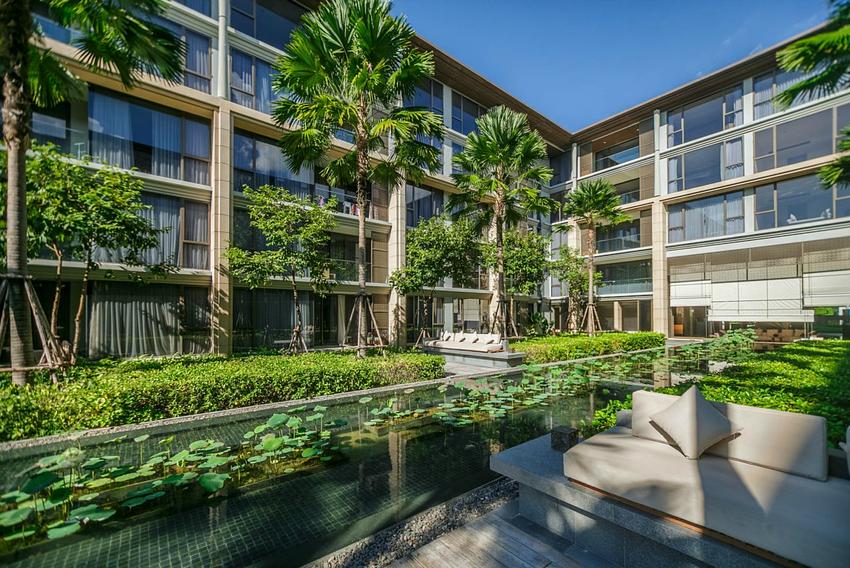 Excellent weather conditions make the biggest island of ​​Thailand the pearl of the Andaman Sea. It is almost always warm and sunny in Phuket.
The combination of the perfect weather and well-developed infrastructure has led many people to think about buying home in Phuket. To understand how valid the option is, it makes sense to rent a house for a while and watch carefully whether you like it. If you have satisfied it - you can buy the property. We offer below a few tips concerning how to buy property in Phuket quickly and as efficiently as possible.
Where to start with? You have to find a good, experienced real estate agent. The point is not only that just an expert knows the legal side of the issue. The main quality, which is required from him, is the ability to understand the needs of customers and find exactly what the buyer needs. There are hundreds of the details you can't even know about, but experienced agent holds them in mind. Without such a qualified person it is very difficult to find something that fits exactly to your desires.
To get a highly qualified lawyer is the clue to success in this affair. Deep knowledge of the peculiarities of legislation and involvement in documents, ready-made solution of typical situations, quality paperwork and complete understanding of situations, even when they seem to be under control, will save your nerves, time and money.
Take time to study the location where a chosen by you villa in Phuket is set up, only after that you can make the decision to buy it. Watch carefully at the current infrastructure: whether shops, restaurants, schools, clinics, malls, beauty salons or whatever what exactly you need for a comfortable staying are represented in this area . The most popular accommodations among tourists are usually more expensive. But for permanent residence they are not very suitable, because the fun crowd of foreigners creates a lot of inconvenience for those who prefer peace and privacy to active night life. The proximity to the coastline or the sea landscape over the window also increases the cost of rental rates. On the other hand, almost all large shopping and entertainment centers are located in the center of the island.
It is necessary to determine the type of real estate you'd like to buy: you want to have an apartment or villa in Phuket? Townhouse or bungalow? Or you might be interested in the land where you is going to built the house of your dream.
Apartment for sale in Phuket are slightly cheaper than villas with the exception of luxury apartments and huge penthouses of large inner area located in elite areas. That is evident because the opportunity to watch beautiful sunsets while enjoying time in the infinity swimming pool is not a cheap pleasure.
Condo for sale in Phuket is usually located near the coast and is very popular among foreigners. In the condo, as a rule, there is a large swimming pool, gym, laundry, library and other facilities depending on types of the condominium. Quite often, cooking services, cleaning and laundry are provided by reception. Condominiums in Phuket are characterized by a high level of privacy which is provided by means of a small number of storeys, neighbors and spacious layout. The lower price, in comparison with the detached home, makes the acquisition of such housing easier, allowing getting own dwelling in a tropical paradise and receive rental income much faster.
If you do not have a desire to live in an apartment complex or just dream about a family house by the sea, the great alternative is to buy villa in Phuket. The best investment way would be investing in a property under construction, because after the estate is commissioned, it is expected prices will rise. If the developer has a positive work history, such investments have virtually no risk. Villas in Phuket are often located in gated communities and have communal swimming pools, shops, restaurants, SPA, kid's clubs and other facilities represented by the residence.
If you have not decided yet which type of property suits you best, if you do not know which lawyer to contact to or if you have any other questions on buying property in Phuket, we will be happy to clarify them via phone +66 81 956 8480 or email.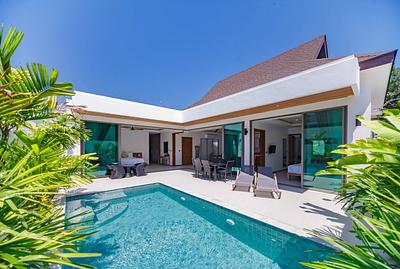 Got any questions left?
Feel free to ask!