Retirement visa in Thailand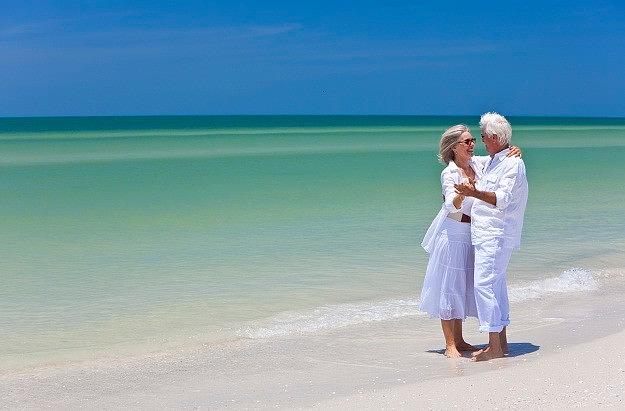 Phuket is a paradise in the Indian Ocean, if and where to meet your best years, then only here. Today in Thailand a special retirement visa is issued for people 50+.
How do you get it? What does that require? On what period? How much money should be in the account?
If you are seriously thinking about spending the best years of your life in Thailand or at least spending a year or more here. You have already bought a house by the sea, or you are just planning to do it and do not want to limit your stay with a tourist visa, then this offer is for you.
A retirement visa is a special subclass of visas that are issued to foreign citizens aged 50 and over. The visa is issued for a period of one year, with the possibility of annual renewal.
Basic conditions for obtaining a retirement visa:
Age 50+
Bank account in the amount of 800,000 THB (The money must be in the account at least two months before applying for a visa).
Monthly income of 65.000 THB (According to the Thai government, this amount is sufficient to cover the monthly expenses of a foreign citizen.).
Package of documents:
- Passport valid 18 months after the application is submitted.
- 3 copies of completed forms.
- 3 copies of autobiography (sample is provided).
- 3 color photos of 4*6 cm.
- Medical certificate confirming the absence of infectious diseases (the list can be found on the consulate's website).
- Certificate from the police, proving the absence of a criminal record. If you have been previously convicted, you must provide documents confirming that all legal proceedings against you have been terminated.
- Bank statement confirming the existence of an account with a Thai bank in the amount of 800,000 THB. This account must be opened at least 3 months before the application for a visa.
-Confirmation of monthly receipts to the account in the amount of 65,000 THB.
The cost of a retirement visa for 1 year:
with a single entry will be 2,000 THB, with multiple entries - 5,000 THB.
If you need to leave Thailand, you will need to knowingly obtain permission from the immigration office to return, if this is not done, the visa will be canceled.
Every three months, the pensioner must check in with the immigration office of his place of residence.
Important!
This type of visa does not give you the right to work or open your business in Thailand.
* if only one of the spouses is 50 years old, the second can apply for a temporary visa by presenting a marriage certificate certified by the consular department or notary.
Pension visa for 10 years (5 + 5)
This good news was recently published in official sources. The Thai government has approved the introduction of a 10-year retirement visa for ex-pats. A retirement visa for 10 years will be issued in two stages, for 5 years with an extension of another 5 years.
The news, though pleasant, has its pitfalls. The conditions for obtaining a retirement visa have changed.
The bank account should now be THB 3 million. (an important point is that this money must be in the account for at least a year after receiving a visa for 10 years). Or you must prove that you have a monthly income of 100,000 Baht or more.
It is required to have medical insurance with coverage of $ 1000 for outpatient treatment and $ 10,000 per year for inpatient treatment.
The age requirements have not changed: the applicant must be over 50 years old. And every 3 months a pensioner must confirm his place of residence at the immigration office.
The cost of a new visa is 10.000 THB.
Most important in this news, Thai officials are planning to replace the 1-year retirement visa with a new 10-year visa. And in the future, eliminate it altogether.
Thailand will always remain one of those countries where you can serenely meet old age. What type of visa to choose is up to you. For some, a 10-year retirement visa has become a pleasant gift and saved you from unnecessary paperwork.
* the list of documents and the cost of the visa are subject to change.
For questions about obtaining a visa and buying real estate, leave your request on the link.
Got any questions left?
Feel free to ask!