Phuket Cable Car Plans in the Pipeline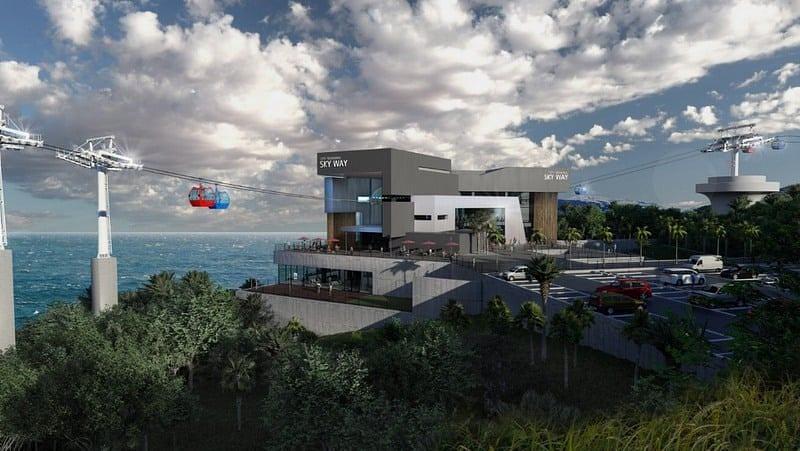 Phuket is really taking things to a new level. What great idea and a fantastic way to see the island and all is the beauty from as high as 80 meters. Each year we see Phuket introduce something new and exciting, whether it be a new great big water park or something completely different but the trend is ongoing and soon it could very well be the introduction of Phuket's first sightseeing cable car.
The idea has been on the cards for some time now and in December of 2019, the idea was presented from the president of J.H Cable Car Thailand Co Ltd, to which the president received the committee's approval to move ahead with the planning.

The process will include holding public meetings to gain feedback from local residents. The resident's feedback will play an important role in the project going ahead, however, the president of J.H Cable Car Thailand was positive that residents would share his vision and be as excited to introduce Phuket's first sightseeing cable car just as he is. It is expected that meetings will be held early in 2020 so to get things moving sooner rather than later. In terms of tourism, it is said that this would have a positive impact and be something very unique to the island of Phuket. J.H Cable Car is been keen to invest in Phuket after the success of other cable car projects in other Asian countries such as Vietnam, Singapore, and Hong Kong.

Specifics such as the exact location, stations, and pylons are yet to be disclosed. The public is being told that it is a French company that will be managing and constructing the cable car project and more information will be revealed in due course. What we are being told is that the ride will cover a distance of approximately 3 kilometers and will include three stops.

An Environmental Impact Assessment will be conducted, however, the feeling is that it will not impact the environment in any negative way, as this has been tried and tested in other countries and this has not in any way harmed the environment in those countries.

Safety is another big concern and the committee has stressed that the strict standards must adhere to and J.H Cable Thailand will need to make sure they are always in compliance will all the necessary safety policies and procedures that are expected to be in place in the operation of such a project. J.H Cable Car has assured that first and foremost this will be their biggest priority and with the right management company in place, there should be no issues regarding safety.

Having the opportunity to view Phuket in all its glory from such a height covering such a distance is something I am sure many will be thrilled to see while out here holidaying. We hope to have more on this story very soon. Watch this space!
Got any questions left?
Feel free to ask!