The Utopia Karon Condominium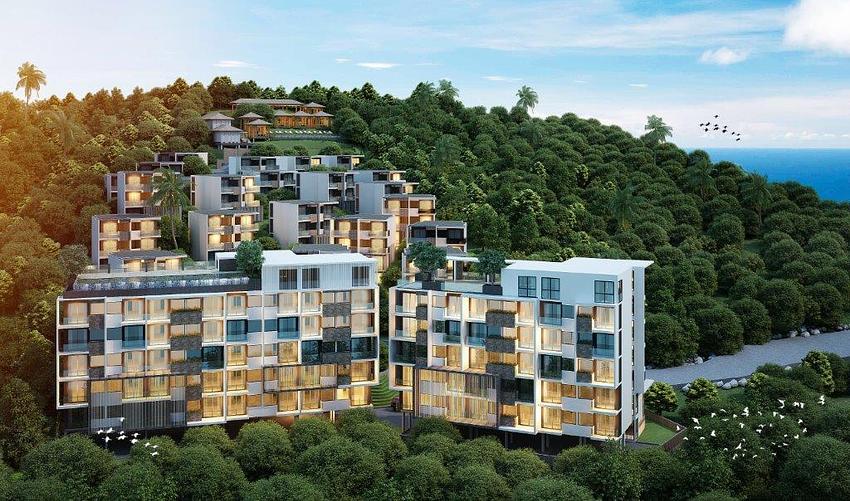 The area of Karon is a vibrant place, offering lots of entertainment, great restaurants, has a lovely beach as well as local markets. This makes it a perfect location for holiday makers and long term residents.
Karon has seen a few developments appear over the past few years, however this 5 star development is in a league of its own with its absolutely stunning ocean views. The Development known as Utopia Karon Condominiums is located on 7 rai on Karon hill and a first of its kind in Karon. What makes this development different to others is the unique design with its top facilities that include "Peak Ocean" pool bar, luxury spa, gym and hilltop restaurant the show cases the beautiful panoramic view of Karon Bay.
The Utopia has sparked a lot of interest due to its great location, very modern design and well-designed room layouts. Here folks have the option to purchase units from 33- 68 square meters of one and two bedrooms. The units will offer an open plan concept in the living room with an attached balcony also accessible from the living room area. The kitchen area has been well planned and a good size with additional counter space that also forms a dining area. The appliances are of a western standard and the colors have been tastefully selected to blend with the rest of the living room. Low panel lighting just above the dinning counter – top area also helps create a very modern chique feel in the kitchen.
The bathrooms resemble that of a luxury hotel resort style, which include a shower, single hand basin and toilette. The bathroom offers minimalistic design, to help maximize space. The bedrooms also create a feeling five start luxury similar to that of a hotel suite but create more of a homely feeling with its cool colors and functional layout.
The Utopia Karon Condominium is able to suit a range of buyers and offers very strong returns in terms of a guaranteed rental income as well as the opportunity to own this under foreign freehold or the alternative option to purchase as a leasehold. Its hotel style concept caters to an every growing rental market and luxury condominium style properties in Karon do well. Here it is possible to earn a guaranteed rental yield of 8% per year for a maximum period of 20 years. The capital appreciation will also be strong in the years to come due to its great location and value for money. The area is also home to some major hotels such as the Hilton.
Ideal units for investors choosing to purchase multiple units to earn a fixed return.
The development will include 24 hour security, shuttle bus services and 24 hour reception facilities.
Got any questions left?
Feel free to ask!