Phuket Nightlife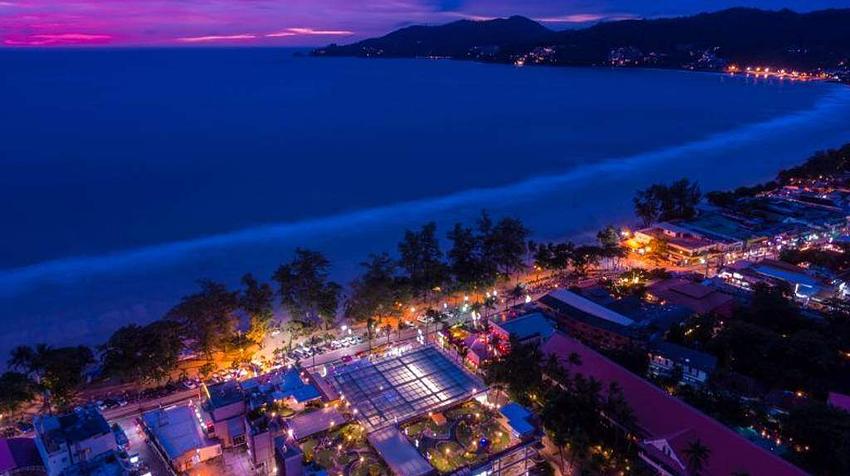 After arriving in Phuket, primarily you want to swim in the warm clear sea, lie on the white sand under the hot southern sun of friendly Thailand.
So it has been a whole day, the sun has just gone down, a soft breeze is blowing across the island. What does every tourist prefer to do at Phuket night? Of course, to have fun. What is the center of Phuket nightlife? Of course, Patong. But turbulent nightlife is presented in many other Phuket villages. As you guess night life in Phuket is quite various and vivid.
Lounge bars - are the best place to listen to live music and to observe local talents. Here you can drink a beer and spend the night in the company of the same music lovers. Nightlife in Phuket is not limited to the lady bars, there are lots of high-class places and cocktail bars where you can enjoy your evening. The cost of drinks is higher, but they are worth of it.
Sports Bars - are visited by sport fans who spend time watching transmission of sports events. Such bars are equipped with large-screen (or multiple screens).
Disco clubs - an integral part of night life in Phuket. Despite the fact that the most popular clubs are located in Patong, you can find them in Surin, Bangtao and Rawai as well. Here you can listen to the novelties of techno, hip-hop, R&B performed by famous DJs.
Lady bars - are pubs that are so called "flagships" of nightlife in Phuket for many tourists. They are full of pretty Thai girls, men and ladyboys. Don't be surprised if you have become popular and have drawn much attention just getting in. Here you can enjoy cocktails, flirting with bar girls, play games or hanging out. If you like someone, you can get away with her but don't forget to pay for it. Also be careful if you are offered to bet in a bar game - most of them play these games professionally.
Beer bars - are similar to those pubs which likely you have in your city. Here you will be served with beers or cocktails. Often billiard tables and television screens are installed in places like this. The main difference between pubs and other facilities is that females are forbidden to work here. So if you're just tired and fed up with thai bar girls and want to have a beer - there is no better place for it.
Got any questions left?
Feel free to ask!