Nightlife in Phuket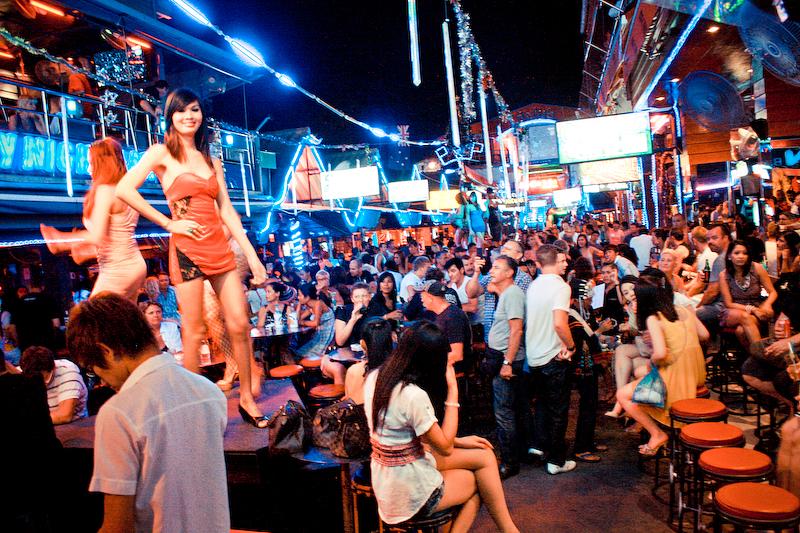 Сontrary to popular opinion that Phuket is suitable for perfect family holidays only, it is considered the mecca of South Asia nightlife. 
It's getting dark quite early here, so hundreds of relaxed expats and excited tourists are ready to party at around 10 in the evening. You may be surprised, because it seems imposable. But this is true. No matter how much busy and taught your day is, Phuket nightlife will give you not less emotions and adventure. Undoubtedly if you dare to see it at once, you will be inspired to visit the island again and again.
Crowds of tourist hurry to reach Patong's bars, clubs, pubs and restaurants. It is indisputable that Patong is one the most popular place for night-lovers. But it's a great errancy to think it is the only beach where you have a party.
Currently nightlife in Phuket presents various options and party-lovers can hang out almost in each part of the island.
Today night beach clubs are at the peak of popularity. Practically they are located in the north and western north of Phuket. Many expats come here to spend time, relax, make new acquaintances, as well as enjoy the evening with entire family or friends. That's amazing because there is a pool, dining area and dancing hall here, so beach night clubs are suitable for many events. No doubts you will appreciate every inch of their offer list. Cocktails are to die for, service staffs are friendly and smiling, menu is splendid, music is excellent and…sounds of waves! Isn't that what you have come here for? 
Got any questions left?
Feel free to ask!