Chalong Villa Miracle for Rent Gives Easy Access to Phuket's Beaches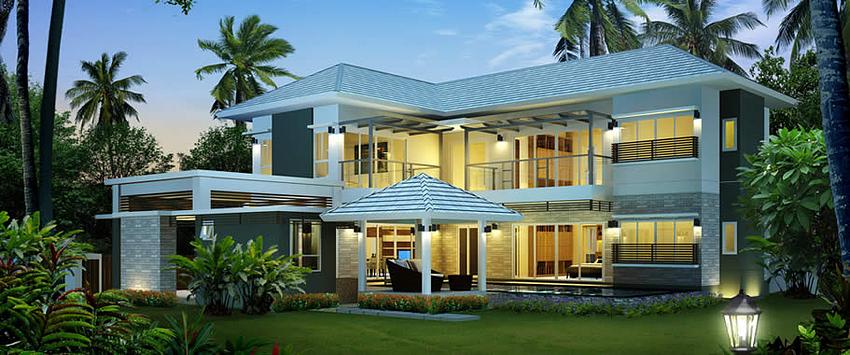 The Chalong Villa Miracle for rent is a quiet place to stay in luxury settings close to many beaches and other exciting Phuket venues.
Depending on the time of year the sea in Phuket can be a comfortable 24 degrees centigrade or more. How would you feel after a few afternoons spent sunning yourself and floating in an almost warm, yet pleasantly cooling and gentle sea? The chances are you would feel relaxed and refreshed, cares and worries would dissolve. Now you are ready to sample some of the many vibrant nightlife venues and restaurants that can be found everywhere in Phuket knowing that you can relax in comfort when you wish to rest at home.
Chalong district is one of the most famous areas in Phuket because it connects central Phuket with beaches like Karon and Patong. It is also the gateway to the south of the island where in parts time has stood still. Chalong itself has a very large natural harbour which is an international diving and yachting hub. The district has a fantastic temple complex with important local history, which makes it a magnet for Thai's as well as foreigners. If something a little more westernised is preferred then there are plenty of modern shopping malls.
Luxury Living at Chalong Miracle
On plots of up to 748sqm stand 3 bed pool villas with a sauna, that are built to luxury standards on a private community with excellent access to many of the greatest areas in Phuket. You can relax more and feel energised with all the modern comforts of luxury living in an exotic climate.
The master bedroom is located on the ground floor with views of the pool and generously sized pool deck. Next to the pool is a covered outdoor area with a shower and sauna. You don't even have to leave home to completely enjoy yourself on holiday!
Two more bedrooms are located upstairs and a studio which could also be used as a bedroom if needed. En-suite facilities, walk-in closets and private balconies are also featured.
For ease and comfort the villa has intelligent building controls available from a touch screen panel.
Take advantage of our experience at PhuketRentHouse.com so we can help you experience a truly relaxing holiday that you will want to tell your friends about.
Got any questions left?
Feel free to ask!