ADM Platinum Bay. Phuket Real Estate Investment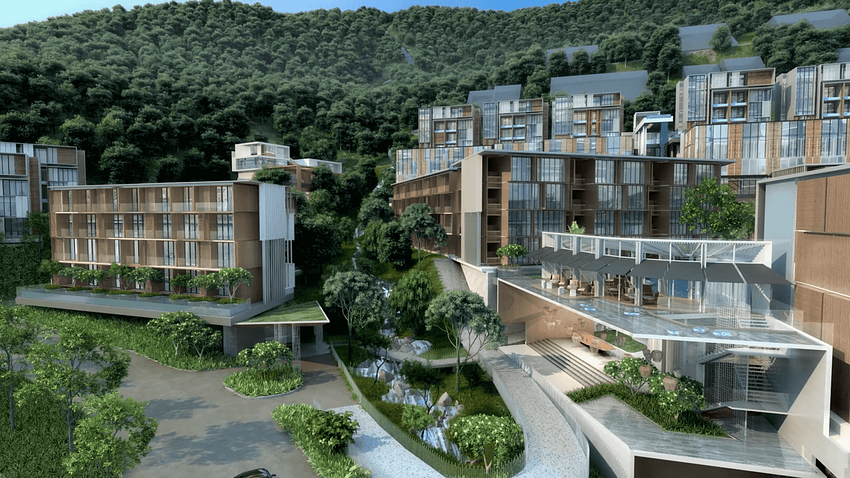 The crisis is the time to preserve and increase your assets. Phuket, even in a crisis, remains a place where it is profitable to invest money. One of the projects on the island that deserves special attention is the Platinum Bay condominium on Kamala Beach.
ADM Platinum Bay is a colossal project with the participation of the best architects and engineers, visiting designers from Singapore, environmental consultants, and many others. This condominium will always be in value, thanks to the walking distance to the beach and panoramic views of the Andaman Sea.
Developer - New World ADM Platinum., LTD (Thailand).
New World ADM Platinum was created in 2016 as a result of a collaboration with Green, with a focus on energy real estate development. The general experience of the company is over 10 years.
The construction company is the Vasi company, which started its activities in 1994 in Phuket, with over 20 years of construction experience.
The interior design is from Singapore-based LUCAS, an award-winning international design company.
Management is the Wyndham Garden hotel chain.
Location:
ADM Platinum Bay Project is located on Kamala Beach. The complex is located close to the main road, which is very convenient for getting around the island. All the necessary shops, restaurants, pharmacies, and shopping centers are within walking distance. The most famous beach club, also located in Kamala, is Café Del Mar. The drive to the international airport will take less than 40 minutes.
Details:
Completion of construction is planned for 2022.
The total area of ​​the project is 32.928 sq. m.
Building area - 19.160 sq.m.
The total area of ​​use is 10.498 sq.m.
The infrastructure of the complex is thought out in such a way that you can get all the amenities on the territory. The developer paid great attention to the creation of a landscaped park, which will occupy almost the entire territory of 10.498 sq.m., it will be the integration of a natural mountain stream and artificial waterfalls, which will give you an endless sense of unity with nature.
Traditionally, the territory will have a gym, yoga room, lounge area for relaxation, spa center, several swimming pools, one of which will be located on the roof with panoramic sea views.
And of course, the reception area, parking, 24/7 security, and video surveillance.
Unit types:
An important difference of this project is the variety of units, including there are enough apartments with sea views, if you get bored with the sea, you can buy apartments with mountain or garden views:
Studio (27 sq.m.)
Apartment with two bedrooms and a large jacuzzi (68 sq.m.)
The interior of each apartment was thought out with great care, an important detail is a large balcony, somewhere it will be with a jacuzzi, somewhere it will be direct access to the pool.
Investment program:
Actually, what many are concerned about now is how much profit you get by buying an apartment in this condominium.
GUARANTEED RENTAL INCOME - 7% for 5 years, you can read more about what guaranteed income is here.
CASHBACK - 7% of the sale price, upon full payment.
BUYBACK - 110%, "buyback" option with 10% increase in the cost of capital after 5 years. Obtaining an investment guarantee in the amount of 45%.
* Free accommodation for owners - 30 days a year (20 days in low season and 10 in high season).
This program is one of the most profitable today and allows its owners to earn for 5 years, with the possibility of extending this program.
In addition, the developer offers a convenient payment schedule for the construction period:
Deposit: 100.000 Baht.
1st payment of - 35 % upon signing the contract (within 15 days) and upon lockup of units, Beginning the construction (started construction already)
2nd payment of - 15 % Within 3 months
2nd payment of - 30 % upon Completion of roofing
3rd payment of - 15 % upon completion of Exterior and starting interior
4th payment of - 5 % upon completion and key handover
* Cost of apartments for 28 sq. starts from $ 89,723 USD.
For detailed information, a complete calculation of your profit just follows the link.
Got any questions left?
Feel free to ask!