Our Guide to Phuket Real Estate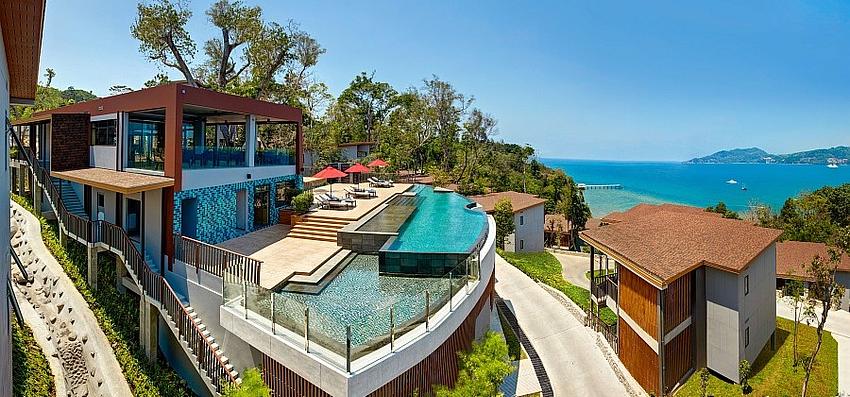 When it comes to Phuket almost everyone rehearses the same clichés: 'paradise', 'pearl of Thailand', 'amazing Phuket'. And there is nothing surprising in that.
Picturesque beaches, the ineffable beauty of coral reefs, crystal clear water of the Andaman Sea, the world's luxury hotels, magnificent restaurants and amicable people, rightfully – Phuket lives up to the expectations.
Phuket Real Estate Market is one of the fastest growing Real Estate industries in the world. Phuket is the great place for different types of people. Everyone can find the property of the dream for themselves here. It doesn't matter which kind of property you prefer – Phuket will become the place of your new home.
Real Estate in Phuket offers the various options. There is a wide selection of condos (apartments), houses and villas. Let's do a brief overview of them.
Condo (or apartment) is the distinct type of Real Estate in Phuket (and in Thailand in general) which is a good choice for people who do not want to be responsible of maintenance and repairs, prefer to have access to amenities such as a gym or a swimming pool, want  living space that will be move-in ready, without the need for upgrades.
House is the ideal choice for people who prefer to have the greater degree of freedom, more privacy without noisy neighbors and marvelous plants in the own garden.
Villa is usually larger than a single family house. Actually it is more luxury and splendid. Villas are also typically surrounded by private gardens and tend to have pools or fountains, usually some kind of water structure that adds to their feel of luxury. Villas are very popular among people who go on vacation and want to relax in a more private and intimate place.
If you travel with the kids and you are not like a duck to water in Real Estate in Phuket, then we offer you to book a villa instead of a hotel. Because you will get your own private facilities, and you will know that your children can romp around happily, independently and safely, and you will not have to worry about other guests and friends who will come to visit you there.
If you are in search of the perfect investment, then real estate is the ideal market for your money. In contrast to the rest of the world, Phuket Real Estate industry has overcome the global economic storm. Real Estate in Phuket has consistently increased in value from 2008 to 2015, and this tendency is expected to continue. To put it differently if you wish to save and increase your income, Phuket Real Estate Market is one of the most prospective options for it.
Got any questions left?
Feel free to ask!