Asia Villa Awards coming to Phuket

Phuket, Asia's leading resort destination will be the host of the first Asia Villa Awards. The Asia Villa Awards will highlight some of the most desirable new property developments in the region.
With many excellent choices available to luxury property investors the awards will help purchasers not only to buy property in Phuket but to cherry pick a select number of the very finest properties in the region.
Ensign Media are organising this exciting event in Phuket over December 2014. Ensign Media is a luxury real estate magazine publisher who organise several property award functions held yearly around Asia. Ensign Media was founded in Bangkok during 2003 and has since opened offices in Phuket and Singapore. The organisation is committed to creating a platform to highlight the very best luxury properties in the region as well as helping to drive quality ever forward. Ensign Media also produce publications and coordinate events for the local yachting industry and the company have excellent understanding of the luxury industries in the South East Asia. Their distribution network includes South East Asia, Hong Kong and Macau.
A transparent judging process comprised of industry professionals will assess various aspects of each development. For example the award categories for Phuket will be the best small, family and grand villa projects. Out of the many applicants only around seven for each category will be allowed to enter into the next stage of the selection process which comprise of a local inspection.
A local panel of judges will visit each of the listed projects and carefully inspect the sites. The judges will specifically assess the following criteria - amenities, quality, condition, location, use of space, design and innovation, construction and materials. This team will then submit their results to the central panel of judges.
The central panel will then decide on a winner and up to four highly commended villas for each category. The judges will announce the shortlists before the award ceremony and the winners will be announced during the reception gala.
If you would like to buy property in Phuket and you have a real thirst for luxury, these awards will be a great way to help choose a really special property.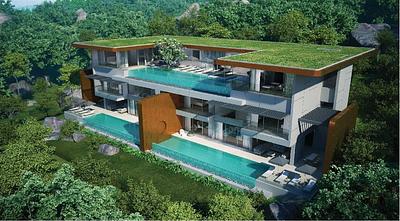 Got any questions left?
Feel free to ask!