Utopia Development. Phuket Property Developers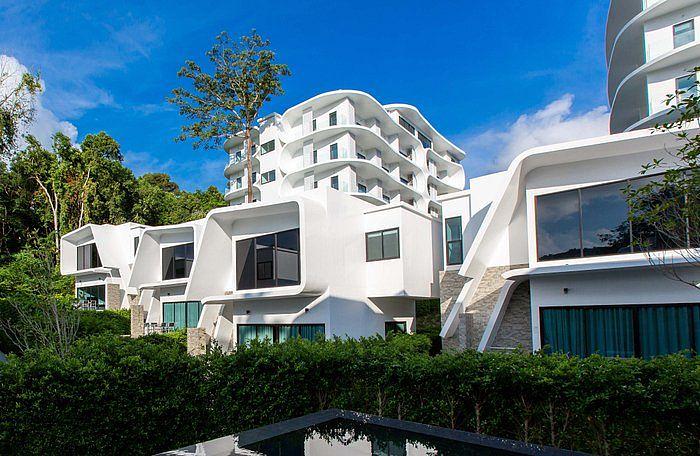 Very often we hear apartments from a reliable developer on the island of Phuket, but how to understand that this particular developer is reliable?
In this article, we will analyze one of the most reliable and successful developers in Phuket. This is Utopia Development. To date, implementing 9 projects.
First of all, in order to understand what this company is like, you need to go back to the origins.
About the company
Utopia Development is a created division of the Australian IPA Corp, an international real estate consulting corporation founded in 1983 in Melbourne.
IPA Corp is a real estate development and operations group with extensive experience and expertise in the real estate industry. IPA has built a successful bond for auditing, supply efficiency, professional customer service, and strict adherence to challenging Australian standards and regulations. One of the main strengths of IPA Corp is its focus on the interests of investors, clients, and stakeholders.
IPA Corp was one of the first companies to help the initial wave of Chinese immigrants in Australia with loans for real estate, rent, and business. The rise in the number of Chinese immigrants to Australia has contributed to the rapid success of IPA Corp, resulting in many significant, award-winning collaborative projects in Melbourne.
The logical question is, where does Phuket have to do with it?
Since 2010, IPA Corp has conducted a comprehensive, thorough and intensive analysis of the global market in order to expand its capabilities. As a result of the research, the choice was made in favor of Thailand, Phuket Island.
Phuket had a suitable infrastructure and facilities, which included international hospitals, schools, international golf, and yacht clubs, to meet the standard of living and requirements that IPA Corp's clients typically aspire to. An important point in the choice was the plan for the development of the island, which is being implemented at the moment.
Therefore, in 2014, IPA Corp formed the Utopia Development business unit, which has been successfully operating to this day.
Why do investors choose Utopia projects?
Everything is simple, firstly, it is experience and knowledge in the field of Australian design and construction, 35 years of successful work.
Secondly, Utopia Development fully owns all the land it plans to develop and the total capital is provided by IPA Corp and not by Thai banks, which provides the client with the peace of mind of owning the capital.
Thirdly, Utopia Development is not just a construction company, it is a full range of services provided to clients and investors, from construction processes to hotel management.
In April 2017, Utopia Development partnered with H&H to create the Utopia Construction Group. Today it is one of the leading construction companies in Phuket, Thailand.
The main goal of the company is to generate stable profit for investors, provide high service, building long-term relationships with clients.
Utopia projects
- Utopia Kata (UTK), became the first project of Utopia Development, in February 2016. To date, the project has been sold.
- Utopia Nai Harn Villa and Condo (UTN), the next project of 110 units and 9 villas, completed in 2018, also all sold.
- Utopia Loft (UTL), another condominium, on Nai Harn Beach, completed in 2019. There are no units available for sale.
- In 2017, the fourth project of the company was launched - Utopia Central (UTC), now it is at the stage of completion of construction. This is a budget condominium located in the central part of the island, close to the Central Festival of Phuket. There are still available options on sale, the cost starts from 2.250.000 THB., To get detailed information and have time to book one of the units, just follow the link.
- In July 2017, the fifth Utopia Karon (UBR) project was launched on Karon Beach. This is a complex offering you a magnificent view of the Andaman coast and a guaranteed income program - 8% for 5 years. 
- Utopia Mai Khao (UBM), a complex of luxury villas on Mai Khao Beach, construction began in 2018 and is scheduled for completion in February 2021.
- The seventh project is the Utopia Dream complex, consisting of a condominium and villas, construction will begin in June 2021 and is scheduled to be completed by 2022. The cost starts from 2.700.000 THB. It also offers good investment conditions with a guaranteed return of 8% for 5 years.
- The eighth project is a complex of villas designed for your own residence at a surprisingly affordable price. This is the Utopia Thalang project. The project was completed in 2020.
Utopia Development can safely consider itself one of the most reputable construction companies in Phuket.
Every project of the company is thoroughly checked, from the land assessment to the development of a first-class design. If you decide to invest in Phuket real estate, then Utopia projects will be the best choice for you.
Got any questions left?
Feel free to ask!