Babylon Sky Garden Condominium - Your investment for the future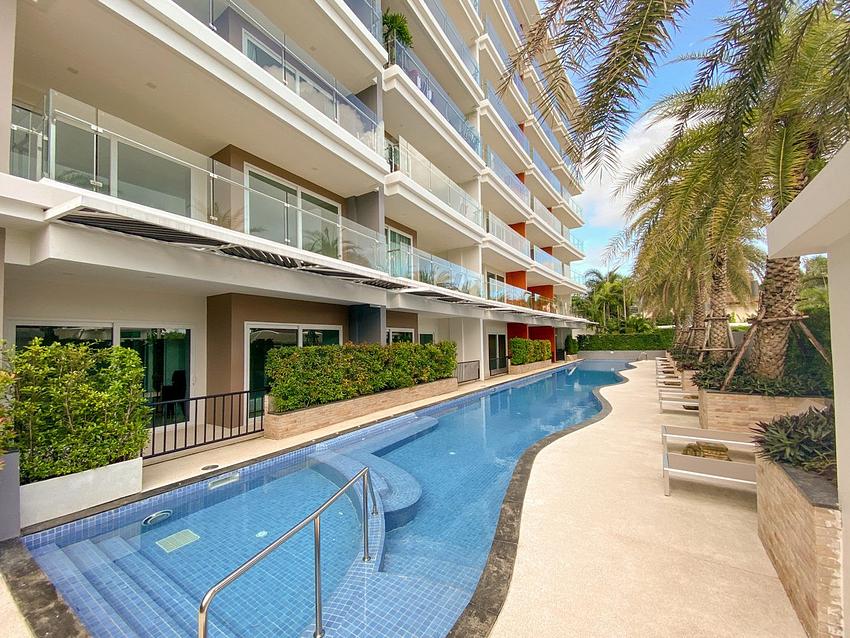 Located in a premium location within Phuket, right next to Laem Ka Yai and Rawai beach is Babylon Sky Garden, with its stunning panoramic views of the Rawai bay area.
This unique project offers a tranquil setting with the advantages of being close to Rawai walking street, Sea Gypsey market, and just five minutes' drive to the beautiful Naiharn beach. Island, such as Coral Island and Koh Bon, is easily accessible from the Rawai pier by Longtail boat.
The concept behind Babylon Sky Garden is to offer a modern, comfortable, and contemporary design to provide a feeling of ease, followed by a sense of relaxation. This feeling is what the developers hope to offer all owners and guests that plan to occupy the project. The building is completed and will soon be ready to move in.
The project will be developed over 1,875 sq.m. as one building with seven floors, each floor accessible via elevator. The total number of units will be 41 stylish and modern apartments, with sizes ranging from 48.5 sq.m. to 105 sq.m. Two-bedroom apartments are also available with the option to connect two or three units. Each unit includes a large balcony, ideal as extra living space, and for entertaining guests.
The project has some beautiful facilities with an exclusive Sky Garden and an infinity communal swimming pool at 13.6 X 5m, overlooking the ocean. The ground floor also offers an additional communal swimming pool overlooking the garden, fully enclosed to provide as much privacy where possible. Covered outdoor parking is available along with CCTV, security guard, backup power generator, and all rooms, as well as entrance to the building, which is operated via a keycard access system.
The developer has previously built an award-winning local boutique resort - Babylon Sky Villas. This project offers strong investment potential due to its great location and owners can be assured that construction will be held to the highest western standards and materials used will be equally as important, therefore also of high western standards. One can expect an excellent opportunity to earn a healthy capital appreciation.
Anybody wanting to earn a fixed rental return can opt for a 7% guaranteed return for up to two years. Alternatively, you can have a 5% guarantee return for up to 5 years, or join a rental pool program offering 60/40 split. Owners will receive 60%, and 40% will be allocated to the rental management company. Ownership is available in both Foreign Freehold and Leasehold or via a Freehold Thai company set up.
Prices start from as little as 3.78 million baht.
Get in touch with one of our specialized property consultants today and find out more about this excellent investment project.
Got any questions left?
Feel free to ask!