Celebrities who visited Phuket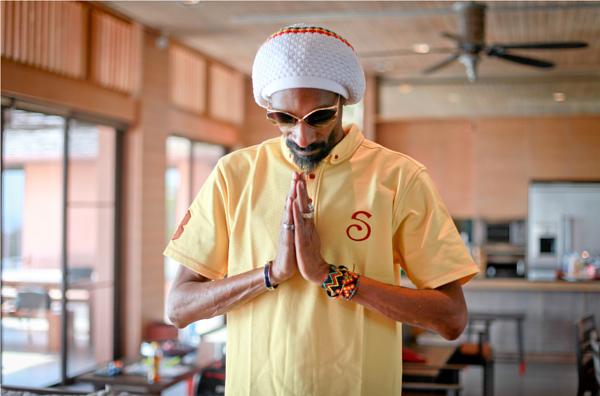 Phuket is a miracle, it's not just words. At least, thousands of worldwide celebrities agree with us. We are not sure what is more tempting for them: an excellent location, away from the bustle of noisy daily big city life. 
A possibility to fall asleep with cicada songs and wake up with sounds of tropical forests filled with fairy-tale children's dreams only here. Or it may be a great choice of luxury properties in Phuket where they are able to enjoy, relax and scape from day to day hectic. It is difficult to declare what exactly makes one of huge numbers of The Indian Ocean islands so attractive like common mortals have just a sweet dream to breath on this fresh salty air it, and rich and beautiful celebrities visit Phuket again and again, buy luxury villas here, though it certainly wouldn't surprise us if they soon start choosing Phuket for giving birth.
Now let's have a look at the most vivid examples of the most famous celebrities vacation in Phuket.
Snoop Dog - a very famous rapper was seen in Phuket in 2010, he was staying in a luxury hotel "Sri Panwa" located in the eastern coast. Some of local looky-loos got too close for his comfort when he was hanging out in one of the bars. Many celebrities try to combine business with pleasure. Snoop Lion did the same thing. He traveled with a sexy young lady, closer inspection, she turned to be Rita Ora, a young British singer who is currently gaining popularity. The couple rented a very luxurious side beach villa with infinity-swimming pool offered charm, standing and panoramic sea views. They spent a few days in seclusion there. Locals wondered what they did out of sight except swimming, sunbathing and relaxing. Meanwhile, a video clip was shooting. Finally, the music world got a simple commercial of amazing holidays in Phuket. There are all recognizable Phuket attractions in the video: white sandy beaches, Big Buddha, elephant tracking, monkey show, breathtaking temples and wonderful viewpoints.
Naomi Campbell with her lover enjoyed watching a beautiful countryside, bathing, visiting historical sights and spending days on the white sandy beaches.
Rihanna came in Phuket in 2013 to make a video and get lazy days on magnificent beaches. Actually, it is impossible to understand that it was taken in Phuket because the entire video is just Rihanna, an unfurnished white room and shabby walls.
Also such known celebrities as Leonardo DiCaprio, Arash, Charly Burman, Mick Jagger, Kate Moss, Paris Hillton, Harrison Ford, Tyra Banks, Lady Gaga and many other stars of world show business were spotted here, in Phuket. It is important to note that all of them booked luxury and prestigious villas overlooking the sunny tropical gardens and magical sea views. The bottom line is it is absolutely evident that investment in luxury real estate on the island is a profitable business and an excellent opportunity to accommodate one of great people who seems to be beyond the reach, at first glance.
Got any questions left?
Feel free to ask!