Phuket Property Developers Score Big at 2014 Thailand Property Awards

Phuket property developers achieved several successes at the 2014 Thailand Property Awards showing that new projects in Phuket continue to provide buyers with reliable products.
Historically any properties that have achieved notoriety through the Thailand Property Awards have always gone on to be a success in terms of the popularity of the projects.  
These projects are always of the best design, location and construction which in real terms will translate to projects worth investing in.
Out of hundreds of entrants to the awards and thousands of nominations only 40 properties were selected for personal scrutiny by the judges.   
Easy to Settle in at Point Yamu by COMO
The Point Yamu Villas sit on a private peninsula on the north east coast of Phuket with perhaps the best scenic views in the region and they won several awards this year. The cape itself is its own private, gated community and can perhaps boast the most secluded and private spot on the island - immediate relaxation!
The Point Yamu Villas won multiple awards for Best Hotel Architectural Design, Best Villa Development (Phuket), and were highly commended with the Best Residential Interior Design Category.
The Best Condo Development (Phuket) was awarded to the Baan Mai Khao Condo (winner) and The View Kata (Highly Commended).
Absolute World Group received a Highly Commended Award for the Best Boutique Developer and the winner of Special Recognition for CSR.
Award Winning Hotels Increase the Allure of Phuket
A continued march towards ever more luxurious and outstanding hotels in Phuket makes a strong statement that the popularity of the island and the value of its real estate are set to continue growing for some years to come.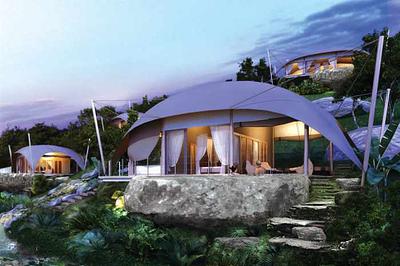 Got any questions left?
Feel free to ask!