Kamala Beach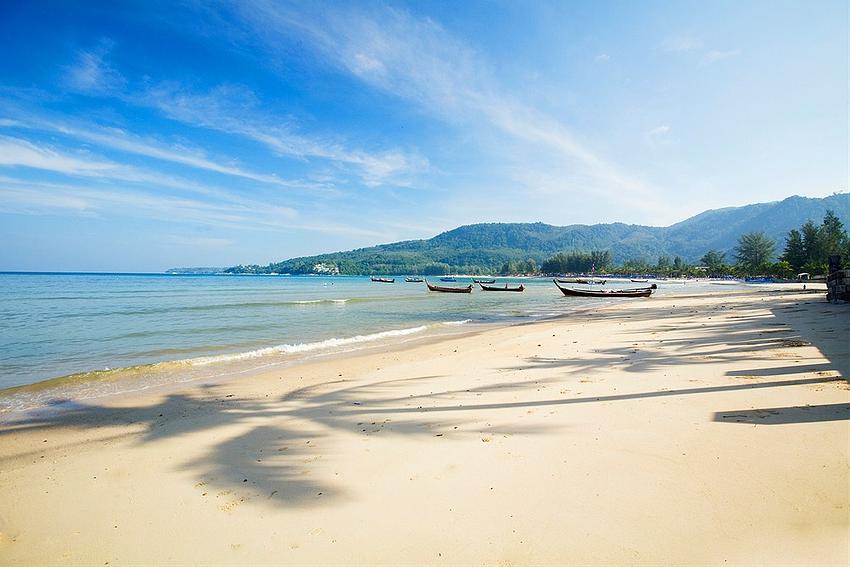 Kamala is a secluded beach where everyone will enjoy fascinating beauty of pristine nature, it is an ideal place to achieve complete relaxation.
The beach is located on the western coast of Phuket, between Patong and Surin. The infrastructure of Kamala Beach is poor developed, but the hotels and residential complexes have all the necessary services for relaxed holidays.
One of the most undoubtable advantage of renting accommodation in Kamala within your Phuket holidays is the following fact: if the southern part of the resort in the high and peak seasons is really crowded, the north part is always the heart of peace and tranquility.
Actually Kamala Beach is a wonderful place that is worth visiting if you prefer to spend a day on the sea and avoid the inconvenience of the more popular and lively places in Phuket. It is suited to family vacation also because the ocean is smooth and quiet here, so you can enjoy swimming without any worries. The beach is covered with fine white sand, and due to its flat coast and shoreline Kamala Beach is the most well-known relaxed and calm place in Phuket.
Got any questions left?
Feel free to ask!