Phuket's Retail Industry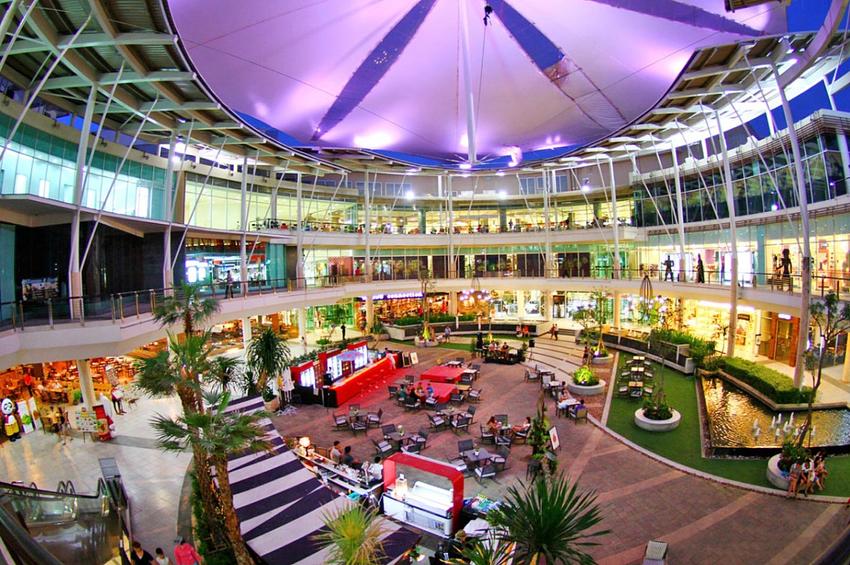 As Phuket continues to thrive we are seeing an increase in the retail tourism side of things on the island. Due to the influx of tourists over the last decade, people are spending out here more than ever before and one can say it is on its way to becoming a real shopping hub. Phuket has in once sense struggled to cope with the ever-growing demand of shoppers. With things absolutely booming out here, some very large and luxurious shopping centers have appeared, and we can expect to see many more going up over the next few years.
The most recent introduction is the very luxurious shopping mall "Central Floresta". This is an extension of Central Festival and connected by a covered flyover bridge so it's as easy as walking across. You even get to walk across in style with a travellator on the left and the right side (also known as a moving walkway), if you in a hurry or simply like to use them.
Once you cross over into the new mall, it's like crossing over into one of Bangkok's elite shopping malls. Siam Paragon, in particular, comes to one's mind, with its real upmarket look, feel, stunning marble interior, high-end designer boutiques, and great restaurants. With this kind of mall Phuket really has succumbed to catering for those to enjoy the finer side of shopping and just boasts luxury. The mall also has such a unique design concept, with a variety of architectural features all around, quite mesmerizing and spectacular to see, something one would see in the shopping malls of Dubai.
This new mall has everything and such a family friendly location too. There is a large information desk offering a range of services, they even offer power banks to rent should you run out of battery. For parents wishing to take the kids along for the afternoon, children can be pushed in toy cars around the mall instead of having to be pushed in a pram or buggy. Not just any toy cars might I add, they are designer toy cars with labels like Ferrari, Bentley, and Jaguar. Even your kids can travel through the mall in style. What a fabulous idea! This certainly makes for a happy shopping trip. Should you not want to have them annoy you at all and enjoy some much- needed peace and quiet while you shop, simply take them down to the basement where there is a fantastic kids club, and they can be supervised until you are ready to collect them. Soon they will have an aquarium just opposite the kids club.
In this mall, you really can make a day of it. If wanting to grab something to eat there is a large food court with a great selection of delicious cuisine available and very affordable too. Here you have everything from fast food, traditional Thai, Japanese, bakery's, dessert and drink stands. You are really spoilt for choice. Other floors also have individual restaurants. Fancy a spot of food shopping then just pop into the Top's supermarket and pick up a few essentials. A perfect place to treat yourself to on a rainy afternoon.
Got any questions left?
Feel free to ask!